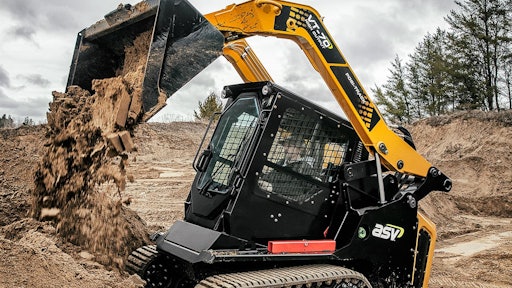 ASV

Yanmar Holdings, has announced Yanmar's entry into a definitive agreement to acquire compact equipment manufacturer ASV Holdings Inc.  a designer and manufacturer of compact track loaders (CTL) and skid steer loaders (SSL). Yanmar is to acquire ASV through the mechanism of a statutory merger. Yanmar will acquire 100% of ASV's outstanding shares of common stock for total consideration of $70.70 Million, or $7.05 per share.
"We believe that the Yanmar Group's acquisition of ASV will significantly bolster Yanmar's compact equipment offerings in the loader segment, a product range vital for success in the all-important North American market," Giuliano Parodi, executive officer of Yanmar Holdings said. "With its highly-skilled workforce and quality CTL/SSL lineup, ASV is a great fit for both Yanmar's focus on quality, and our growth and expansion plans in the North American and global markets as it will create a comprehensive and global provider of compact equipment with virtually no overlap in distribution networks."
Andrew Rooke, chairman and CEO of ASV agreed.
"Yanmar is a strong strategic buyer for ASV," he said. "Yanmar shares our vision to provide the highest-quality products, values the long legacy of ASV and is committed to supporting its employees and distribution partners. In addition to maximizing value for ASV stockholders, the merger will create a strong platform for growth and expansion, bringing together two leading brands with similar cultures and creating value. The ASV product is complimentary to the Yanmar portfolio of compact equipment, creating a comprehensive equipment solution for current and future customers."
ASV has an independent dealer network throughout North America, Australia, and New Zealand. The company also sells OEM equipment and aftermarket parts. It owns and operates a 238,000 sq.-ft. production facility in Grand Rapids, Minn.
"Yanmar Compact Equipment will gain its only manufacturing facility in North America here in Grand Rapids, Minn., and will contribute its considerable global presence and financial strength, making way for continued product development and innovation within the track loader and compact construction equipment category for years to come," said Rooke.
The acquisition, once finalized, will complete the Yanmar's range of compact equipment products and contribute to its prospects for growth in North America and globally.
The transaction is subject to ASV stockholder approval and other customary closing conditions, and is expected to close in the third quarter of 2019. In conjunction with the Merger Agreement, a subsidiary of Terex Corporation, which owns 34% of the outstanding shares of ASV, has entered into a stockholder voting agreement in support of the merger.