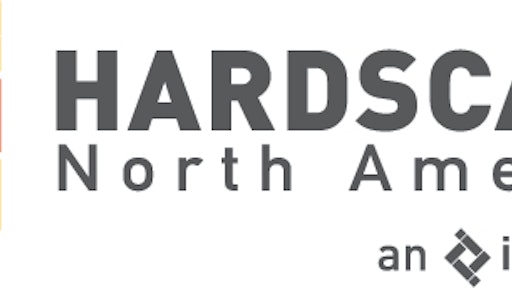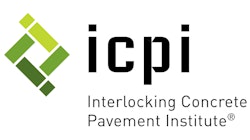 The live hardscape demonstrations are back by popular demand for Hardscape North America 2019.
Frank Bourque will lead the demonstrations with the theme: Hardscape Construction Meets Extreme Efficiency - Let's Build a Backyard in 2 Days.
Bourque and his team will teach attendees about installing hardscapes, segmental retaining walls, outdoor kitchens, lighting, technology and more.
Each one-hour demo is eligible for one Interlocking Concrete Pavement Institute or National Concrete Masonry Association continuing education hour.
The demos will be held in the new Hardscape House, an outdoor pavilion that is under roof and adjacent to the 20-acre Outdoor Demonstration Area.
In addition to the demos, the Hardscape House will be the location for the HNA 2019 National Installer Championship as well as exhibitor displays for hands-on testing.
The industry's annual gathering is set for October 16-18 at the Kentucky Exposition Center in Louisville in conjunction with the GIE+EXPO, the largest trade show for the lawn and landscape industry.
Attendees interested in the education at HNA can save money by purchasing HNA VIP passes, now available for both contractors and dealers. These admission upgrades give the attendee a 50% discount off purchasing sessions individually:
The contractor pass provides open access to seven conference sessions and six hardscape demonstrations.
The dealer pass provides open access to three dealer sessions, the dealer networking breakfast and six hardscape demonstrations.
The cost of the passes is $229 and $189 for ICPI/NCMA/BIA members in addition to trade show admission.
"The demos are a perfect learning opportunity. Frank Bourque and his team bring valuable expertise on products, efficiency and installation techniques that will give both contractors and dealers the competitive edge," said Charles McGrath, ICPI executive director.
Hardscape Demonstrations include:
Thursday, October 17
10:30 - 11:30 AM
Proper Takeoffs, VR Designs, and Layouts
12:30 - 1:30 PM
How to Significantly Increase Paver and Slab Installation Efficiency
2:30 - 3:30 PM
The New Technology to Increase your Retaining Wall and Raised Patio Installation Efficiency
4 -5 p.m.
Integrating Water Features, Rainwater Harvesting Systems, and Permeable Pavements
Friday, October 18
8:30 - 9:30 AM
Outdoor Kitchens and Technology for Rapid Installation\
11 a.m. – 12 p.m.
Hardscapes and System Automation: Outdoor Sound, Lighting, and Fire Features
Early-bird registration is $15 and includes access to over 900 indoor exhibits, the 20-acre Outdoor Demonstration Area and admission to the Green Industry & Equipment Expo (GIE+EXPO), the largest trade show for the lawn and landscape industry, co-located with HNA. It also includes the keynotes, the opportunity to see the HNA Installer Championships and attend the HNA Hardscape Project Awards Presentation. The early-bird deadline is Sept. 5. Attendees can register after the deadline, or at the show for additional fees.
To see a complete schedule of events, register online, book your hotel accommodations or view available travel discounts for HNA 2019, visit HardscapeNA.com. Get HNA updates on Facebook at facebook.com/HardscapeNorthAmerica, Twitter @HardscapeNA or Instagram @hardscapena.