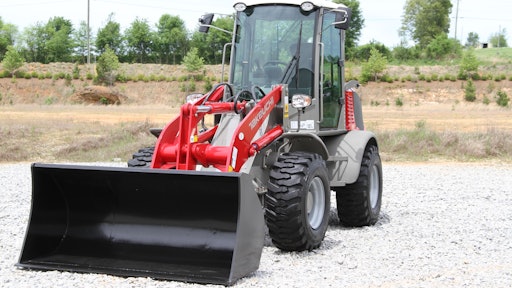 Takeuchi is now offering TW80 Series 2 compact wheel loaders with improved performance and serviceability, plus an enhanced deluxe operator's cabin to optimize operator comfort. The loaders additionally come equipped with:
A compact design to easily maneuver in tight spaces with minimal damage to lawns, pavement and other sensitive-surface areas.
Air conditioning and heat, an adjustable armrest and controller position, as well as convenient storage compartments for the operator.
An automotive-styled interior design featuring a frameless door for enhanced visibility, easy-to-operate function switches, an inching pedal for proper machine control, and precision pilot controls.
Request More Information
Fill out the form below to request more information about
A Deluxe Operator's Cabin for a Deluxe Operating Experience