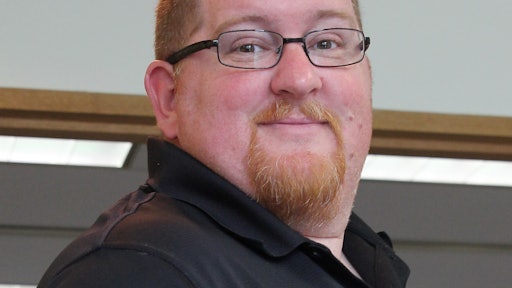 Todd Bairstow, co-founder and principal of Keyword Connects, points out that online sources have become a primary starting point for lawn and landscape marketing. But it's not easy. To understand how online lead generation works (and how it doesn't), Bairstow explores six myths that can hurt a lawn and landscape company's efforts.
Myth #1: Paid search is easy to do
Paid search is a straightforward process. You put your money down and your ad will be top of a Search Engine Results page for a lawn or landscape search.
That's the good news. The bad news is that it's easy to do poorly, expensively and ineffectively. You can waste thousands of dollars generating clicks without getting the leads you need. Using the wrong keywords, bidding too much, incorrect geo-targeting and poor work with Google extensions can sink campaigns very easily. You could very easily find your ads running under terms like "lawn jockey" that will cost you money but never generate revenue for you.
Well-executed campaigns are very complicated. Hiring someone with expertise in paid search—and the lawn and landscape industry—is particularly important.
Myth #2: My site is already optimized for organic search
With organic search, your website is never finished; it needs constant care and feeding. Blog posts, testimonials, new pages, etc. all help your site to remain relevant.
SEO is black magic. Google, Yahoo and other search engines don't share the algorithms they use to determine rankings. Even if you manage to get to the top of your particular category, the next time Google modifies its algorithm, you can be cut off at the knees.
The point is not to dissuade you from organic search, i.e. making sure you have a good website that incorporates the right keywords. The point is that no website is ever completely optimized. The process is always ongoing. And with Google constantly making changes, it's important for your website to be in a constant state of development.
The strongest strategy for lawn and landscape companies is to employ both an organic search strategy and a paid search strategy. The more places on a search page your business can have, the more likely you are to attract that potential customer.
Myth #3: Social media is all that really matters
"Everybody's doing it! And you need to be there!"
Hold the phone. Sure homeowners and commercial property managers spend time on social media. But that doesn't mean social media will be effective for hot lawn or landscape leads. Social media has its role, but it's not in lead generation.
Instead, social media can work for lawn and landscape companies when it comes to reviews. Reading positive reviews about your business can help eliminate customer fears and apprehension. So encourage your best customers to like your social media pages, particularly Facebook and LinkedIn, and encourage them to post reviews. And if anybody ever posts a not so flattering review, immediately respond to it in a constructive, professional manner.
Myth #4: Online listings will make the phone ring
If you're in the lawn care and landscaping business, you've likely received solicitations to list your business with one of the 60 or 70 online directory services out there (Yellow Pages, SuperPages, etc.). Note that all of these listing services combined deliver less than 10% of what the major search engines do.
Don't ignore online listings entirely. Just make sure your listings are set up accurately, once, and then leave them alone. But don't expect them to really make the phone ring.
There are more effective places to be found online, specifically Angie's List and Houzz. While not specifically online directories like yellowpages.com, they do provide homeowners with third-party validation that does drive leads for lawn and landscape companies. These are far better sites to dedicate some time and budget to than your run-of-the-mill directories mentioned above.
Myth #5: Mobile internet is having a huge impact
Maybe you've seen the stats: 50% of total website visits come from some type of mobile device.
Take it with a grain of salt. Mobile works in emergency situations like a failed heating system or a flooded basement. But homeowners tend to do more research for lawn and landscape services. That means desktop computers.
It's easier than ever to optimize your website for mobile. But you won't win or lose because of it. Desktop and laptop computers still drive the bulk of leads. Getting that version of your site to perform should still be your primary goal. It certainly doesn't hurt to be mobile-compliant or even to have a fully mobile-responsive site. However, the hype has overwhelmed the reality when it comes to mobile. So just keep your priorities straight.
Myth #6: Now that everything is online, the phone doesn't matter so much
No matter how smart and efficient you are in generating leads, if you're not great on the phone, the leads go cold and don't convert into customers.
Homeowners expect lightning-fast callbacks from an email or voice mail. They won't wait hours or days. Having a dedicated, trained phone team is more important than ever.
Remember, no matter how good a lead is, bad phone work can ruin it. So while the internet is key, the fundamentals of offline response are just as important.
ABOUT THE AUTHOR: Todd Bairstow is a well-known entrepreneur and online marketing expert with 18 years of experience in the still rapidly growing field. This concentration led him to found Keyword Connects in 2005, where he developed a business plan to generate leads for his clients on a 100% performance basis. His "Pay Per Lead" business model and performance-based business philosophy have turned Keyword Connects into a leading provider of the highest-quality home improvement leads to dealers and franchisees across the country. Email him at [email protected].