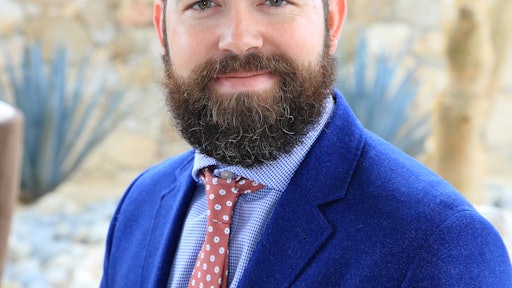 The National Association of Landscape Professionals new Board of Directors' term began on May 1. Brett Lemcke, Landscape Industry Certified, vice president of R.M. Landscape in Hilton, NY, is now serving as president. We spoke with Brett about his passion for the landscaping industry, and what his goals are as incoming president of the industry's premier landscaping association.
Q: How long have you been in the landscaping industry?
I have been working in the industry since I was 14 and worked summers in my family's business, but I have been in management since 2001. Over the years I have worked in all aspects of the business—starting out managing maintenance crews and then doing sales and business operations.
Q: What is your current role in your family business?
I am currently the vice president at R.M. Landscape. I am involved in the day to day operations of the company, with a focus on our Landscape Management Division. I am also working with our management team to hit our budget and our goals throughout the year. We have developed a great management-level team and I have been working hard to help them achieve success.
Q: Did you always aspire to be an industry leader?
It was clear to me in college that I wanted to be a part of something bigger than our own company. Even as a freshman at SUNY Cobleskill, I was involved with the National Association of Landscape Professionals (then ALCA) landscape club and I was involved in Industry Days at my school. I always liked the scale of thinking about the industry as a whole and I was attracted to learning from the best people, which drew me to NALP. In the beginning, my involvement was more about learning everything I could from others and soaking it up, and now I love the networking because of the amazing contacts and friendships I have made.
Q: What are the main things that have prepared you to help lead NALP over the next year?
As soon as I graduated from school, I got involved in NALP. I spent the next 10-12 years working on committees and task forces, learning about the industry and the association and learning about the highs and lows of the business. I focused on industry recruitment and was the chair of the National Collegiate Landscape Competition (then Student Career Days). I have spent the last four years on the Board of Directors, which is all great preparation to be president. I have always wanted to be a leader, in my own business and in the industry. I have admired and learned from all the presidents of NALP that I have worked with. Each had a different style, but they were all really strong leaders and their influence helped me hone my skills.
Q: Your predecessor helped lead the rebranding of NALP. Your predecessor's predecessor helped lead the effort to pursue rebranding in the first place. What is going to be your legacy?
We have had a number of years recently with very big changes and new programs launched. I think we are moving in a great direction and are poised to make a big and positive impact, so I want to see us focus on building those programs and continuing the momentum. I am focused on growth in the association and growth of our cornerstone initiatives like the Industry Growth Initiative and our Public Policy work.
Companies in this article