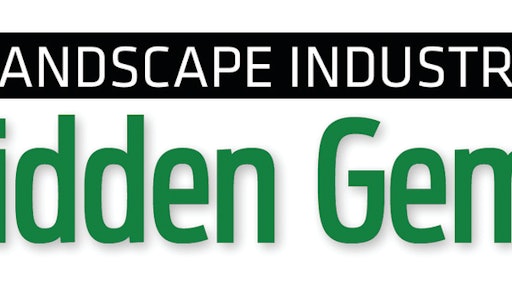 When you talk about marketing a lawn care or landscape business, most people immediately think of advertising. There's much more to marketing than that, though. Identifying healthy markets you can go after based on demographic and/or geographic information has as much to do with a company's success as anything. Here are some examples.
Fit Turf Inc.'s sales are growing faster than the lush lawns its crews nurture across the states of Michigan and Colorado. Paul Wagner started the company in 2008. He'd owned another company, Masters Green in Michigan, for the prior 20 years. He'd received an offer from TruGreen in 2008 and took it. It was a good thing too, because the economy and auto companies around Detroit were about to tank.
"The issues in the automotive industry affected the entire state of Michigan, and many of our clients ended up losing their jobs," says Dayna Wagner, Paul's daughter who serves as operations manager.
Soon after the sale, Paul was itching for another opportunity. He couldn't start another company in Michigan due to a five-year non-compete agreement he'd signed with TruGreen. Michigan was severely depressed anyway. "The Denver market was booming, so we packed our bags and headed west to the mountains," Dayna relates. They launched their new company, Fit Turf, in Centennial, CO.
After five successful years in the Denver market, Paul wanted to revisit his roots in Michigan. A branch was opened in Macomb. "We formed our Michigan Fit Turf team with a number of former Masters Green employees, people we knew and could trust," Dayna says.
Business in Michigan took off quickly. A second location was opened last year in Wixom. "We moved our Macomb branch manager over to Wixom because of his experience," Dayna explains. "We then made our Macomb service manager the Macomb branch manager."
A second Colorado location has also been opened in Westminster. And this year, two acquisitions have expanded Fit Turf's footprint in the Detroit-area market: Greener Still with roughly 800 active accounts, and Back to Basics Lawn Service with 80 active accounts. "We're projecting an overall revenue increase of roughly $1.2 million in 2017," Dayna points out.
Impressive. Just as striking is the fact that, through all of the rapid expansion and growth, Fit Turf has managed to lower its cancellation rate on new sales to just 6.3%. "Change is good!" Dayna exclaims.
Fit Turf has made a couple of notable changes to improve the customer experience. These changes, along with others, are the direct result of customer feedback.
"For instance," Dayna tells, "we have many customers in the Denver area who have locked gates. Up until a few years ago, either our technicians or office staff would call each customer to let them know what we were doing, sometimes having to leave voicemails. We decided that wasn't the most efficient way nor the most informative way to get in touch with customers. So in 2015, we converted those 'call ahead' customers to 'email ahead' customers. Now that we email them the day before a treatment, they get a full breakdown of the service we will be providing along with the name, bio and photo of the technician. Customers also get an 'after service' email the following day to let them know what we did along with any issues we have noted while doing the treatment."
One other new system Fit Turf has implemented, which has happened to have a nice side benefit of improving cash flow, has been to convert all new accounts to auto-pay and pre-pay only. "We no longer sign up a new client, put a bill on their door and hope they pay," Dayna says. "All new sales also require a customer email address. Once a new sale or estimate is entered, the customer or prospect will receive an email with the breakdown of the service. One would think that the email would be detrimental to sales. But we have actually increased our sales this year by 17%.
"We feel that customers like the fact that they don't have to be bothered writing a check each time we do a visit," Dayna continues. "This has reduced our cancellation percentage significantly, down to 15%. Quality sales and quality is what it is all about."
L.C.S. Lawn & Tree Service in Milwaukee, WI, and St. Paul and Minneapolis, MN. Jeff Turnbull, Jeff Meyer and Scott Brown have known each other and worked together for more than 20 years. They'd worked for the same regional lawn care company until 1993. When their employer was bought out by a competitor, everything changed. Some 23 years later, it has definitely proved to be for the better.
Turnbull and Meyer started L.C.S. Lawn & Tree Service in the Milwaukee market in 1994. Meyer ended up moving to the Twin Cities in Minnesota. Turnbull ran the company solo for the next couple of years before Brown decided to become a partner. At the same time, Meyer had started an aeration business in Minnesota. L.C.S. bought Meyer out and established a presence in Minnesota. Meyer joined the company as a partner one year later.
"By treating our clients and employees fairly, we have been able to retain them longer than industry standards," Meyer says. "We have less than a 10% cancellation rate for seasonal services, and less than a 3% service call rate on all services. Our average lawn care tech has over four years' experience, and our average tree tech has eight."
In fact, as Turnbull points out, many L.C.S. employees have been with the company since the beginning. On that note, the company has been utilizing organic-based products since almost the beginning—long before they were in vogue.
"We don't position our services as being 'organic' because we are not 100% organic," Turnbull explains. "Rather, we position our services as being 'environmentally friendly'. We use better products than the industry standard. From an agricultural perspective, we have always focused on improving the soil and building up that organic matter in the soil."
The typical L.C.S. lawn program includes three granular fertilizer applications where at least half of net weight is organic, along with slow-release nitrogen. "We look at how many pounds of nitrogen we're putting down over the course of a year," Turnbull says. "We also look at it as how we can invest the client's money back into their property. We don't worry about industry standards. What matters is how long you can keep a client.
"We're focused on developing three- to five-year client relationships," Turnbull continues. "Over those three to five years, we're able to shift some of our marketing budget to our materials budget which allows us to invest more in client properties through better products. In addition to our unique fertilizer applications, we're also applying various bio-stimulants to help improve the soil and grass roots. If you can make a person's lawn healthy and happy, you'll keep that relationship going."
Pesticides continue to factor in. "We've experimented with all-organic, but it's tough," Turnbull relates. "We're mainly focused on weeds in the late spring and early summer. At the same time, though, we're applying amino acids to keep the soil where we want it. That brings down the amount of active ingredients we need to apply in order to maximize results."
With the industry under constant pressure for its use of pesticides, programs that allow for reduced product usage can prove advantageous, as they have for L.C.S. Lawn & Tree Service. Another industry pressure point has been the topic of pollinator population reduction. L.C.S. is doing its part to help address this issue as well.
"We started something we call the Bee Aware Program about four years ago," Turnbull says. "The goal that first year was simply to educate our staff on the concerns over pollinators. I personally don't think any evidence shows a clear cause for the population reduction, but we wanted to be proactive. So we changed some of our operating procedures, i.e. no longer spraying flowering plants with neonics.
"A couple of years ago, we donated two bee hives to an area bee farm," Turnbull continues. "We did that again the next year. This year we put two hives on the roof of our Maplewood (St. Paul) facility. We started off with 6,000 workers this spring and were up to at least 30,000 by fall."
Al's Complete Lawn Care in Lexington, Frankfort and Louisville, KY. Allen Sweeney founded his company in 2005. "We have seen relatively fast growth, but have kept our focus on our values and culture," Sweeney points out. "Our vision statement says to use the opportunities God gives us to positively impact and add value to the lives of our clients, employees and community. We try to train our employees to give back to the community on a daily basis through the work we provide."
These days, more of that work is taking place on equine (horse) farms. The company had a strong presence in residential maintenance when it started out, but sold that business four years ago so it could focus solely on commercial accounts and equine farms.
The equine business has been trending up. It now accounts for roughly 45% of the company's total maintenance portfolio.
"It's a very competitive, commercial market segment," Sweeney says. "We almost never deal with farm owners. We're dealing with management teams and executives. We have to really be on our game, just like you would with any other commercial account."
Al's Complete Lawn Care has definitely been on its game. "Horses are the heartbeat of Kentucky," Sweeney says. "Not only do we pride ourselves on maintaining the quality of horse farms, but we are aware not to disturb the natural habitat and daily operations of the farm. We are very proud to be considered the leader in this area."
Most of Al's equine accounts are direct report, with anywhere from four to 18 crew members exclusively assigned to a given farm. As far as equipment goes, Sweeney says 72-inch zero-turn mowers, tractors with batwing mowers, and utility vehicles with various attachments are among the unique pieces of equipment needed to serve this market segment.
In late October, Al's Complete Lawn Care acquired a Louisville company to establish a presence with a branch in that market. The acquisition adds about 50% to the company's top line while adding roughly 20% to its employee base.