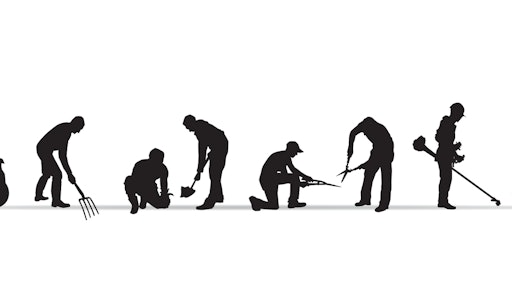 ©lil_22 - stock.adobe.com
Due to the ongoing coronavirus pandemic and continued regulatory uncertainty the 2020 GIE+EXPO was canceled in July.
The driving factor that led to the cancelation of the show was safety. Unfortunately, the unpredictable nature of such a rapidly evolving environment prohibited this year's show from taking place safely.
"There's just too much uncertainty at this time," says Kris Kiser, president and CEO of OPEI, and managing partner of GIE+EXPO.
Registrations were on pace to surpass 2019, which was a sixth record year in a row.
Registration is currently open for GIE+EXPO 2021, which is scheduled to take place Oct. 20-22 in Louisville.
"There's a strong desire now for 2021 and most of those who registered for this year are rolling those monies over," Kiser says. For exhibitors or registrants rolling funds over, the rates will remain flat.
"There seems to be a robust interest in getting back together," Kiser says.
Known for referring to the show as a family reunion, he admits that he's going to miss not having the show this year.
"We're looking forward to 2021 and already gearing up to make our next show a dynamic and engaging experience for the entire industry," he says. "I encourage exhibitors and attendees that have already registered or secured exhibit space to roll those monies forward to the 2021 show."
GIE+EXPO has called Louisville home since the tradeshow began nearly 40 years ago.
Next fall, attendees and exhibitors will experience several updates to the Kentucky Exposition Center grounds. The facility is undertaking $8 million in outdoor improvements and enhancements, including:
Replacing the main entry gates to improve ingress and egress
Expanding paved areas on the north side of the building to increase exhibit space opportunities
Relocating more than 126,000 cubic yards of dirt, the equivalent of 63 football fields (or over one million wheelbarrows full), to the Outdoor Demonstration Area to improve drainage and irrigation to the grounds
Adding permanent driving lanes to the Demo Area
Improving pedestrian access from nearby hotels by adding sidewalks that extend from Phillips Lane to the new main gate
Looking ahead to 2021, the lingering question is how comfortable attendees will be in the fall to come to the show.
"Right now, I think our big focus will be on making the 2021 the best show ever," Kiser says.
GIE+EXPO

ToGo

To make up for cancelation of the 2020 show, OPEI is offering GIE+EXPO ToGo, a free online portal that will connect industry members to the new innovations they would have found at the 2020 show.

"As the industry adapts to our new business reality, manufacturers and suppliers are responding and looking for ways to stay connected to the thousands of outdoor equipment dealers, retailers, landscapers and hardscape contracts they would have met," Kiser says. "This year, GIE+EXPO ToGo will be that point of connection."

The portal launched in early October and will remain active through the end of 2020.

Visitors are encouraged to register for the free My ToGo Planner, which will allow them to save exhibitor listings, links, and product informationi. It also provides access to show specials and discounts.

"We might be able to do something digitally, but certainly for me we're never going to recreate it or recast it without the live event." Kiser says. "If you were looking forward to seeing new products and shopping for your company at the show, you'll definitely want to set up a free account and explore the portal."

If there is genuine interest, in January the portal may turn more to showcasing and marketing for the 2021 show.

"Part of it is kind of a wait and see how it does and what kind of engagement we get and who shows up," Kiser says.

Starting Oct. 1 the portal was accessable via www.gie-expo.com and www.hardscapena.com.

"We think it could be an online component for us to engage with our participants, our exhibitors, and our attendees year-round," Kiser says.

"Back in the day the show had a global flavor and we want to again showcase our expo to the world," Kiser says. "It really is the only event of its kind. There are bigger shows and there are certainly shows that have power equipment, but not like ours. We think this will help us communicate to a more global audience."
LANDSCAPES 2020
There will be some educational components in 2020 that will be offered virtually by the National Association of Landscape Professionals.
In the early stages of the pandemic, NALP executive director Britt Wood notes that he, Kiser, and the other show partners were in constant conversation about the 2020 show.
As COVID-19 kept intensifying the realization was the show was not likely to occur. NALP made adjustments and through surveys and communication with members created LANDSCAPES 2020 The Virtual Experience.
Many of the educational sessions originally scheduled for Oct. 20-22, will take place online. To accommodate an online audience, the sessions will be shorter, so an hour-long program might be 30 to 45 minutes. Also, they will be pre-recorded and then the speaker will be available for a live Q&A at the conclusion.
"The thing I've come to appreciate about this industry at every event I've attended is that the Q&A is incredible," he says. "There is no hesitation by this audience to ask questions."
The approximately 40 sessions will be available for the remainder of the year, so if attendees miss one that is scheduled at the same time as another, they will have an opportunity to catch it on the backside.
"We think that's going to be a unique facet of this and we're interested to see how much it gets utilized," Wood says. "As with a lot of virtual things, it's a lot of experimentation."
In addition, although the event will be virtual, NALP has made similar adjustments to its popular Breakfast with Champions and converted it to four different Zoom with Champions sessions over the three-day event.
Wood says the sessions feature roundtable discussions on current industry topics and due to the format, there will be four different Zoom with Champions sessions over the three-day event.
Combined, he says the virtual LANDSCAPES is really designed so that average participant will probably plug in for over that five to six-hour time frame for just a couple hours.
"It's not everything for everyone kind of all at once and it is a very different dynamic of not being there," he notes.
The schedule was split up and make it as easy as possible for people to engage in limited timeframes while still being interested.
"At NALP we continue to focus on how to help our members grow and determine what the best tools are get them there," Wood says. "We're going to have some hiccups along the way, but we're trying to get them the best content as possible."
Heading into the event, members are already signing up for the virtual version of LANDSCAPES.
"I wouldn't be being honest, if there wasn't a semblance of disappointment because they can't get together in person," Wood says. "This is a group that loves to get together. I will say that they have been very positive in terms of saying, hey, look, we've got lemons here, let's do our best to make some lemonade."
He added that landscapers are always looking for how opportunities on how they can get better.
"I think what we want to do is give them that that information about how they can get better and they're going to take it from there and they're going to want to ask questions," Wood says. "I think the team has done a really great job of putting together something that the industry can benefit from and really hitting on the topics that are important."
Destress in Your Own Backyard
"Due to the pandemic, we are gaining a fuller understanding of the importance of the outdoors—from our yard and parks to school yards and sports fields. They are essential to our well-being and to nature, itself," Kiser says. "We are reconnecting to the family yard in a way we haven't seen for many years. It feels like a lot the way it used to be, where we've all gotten to know our neighbors a little better and had some time outside in our yards."
He notes that time spent in green space like your yard, is good for you.
"What we've learned during this period is the extraordinary importance of the living landscape to our mental and physical health, especially for homeowners who have a yard," Kiser says.
There's a lot of anecdotal evidence from landscapers and even some of OPEI's manufacturer partners that people are taking better care of their lawns again.
"Remember that was an old attitude, to have a lot of pride in how your yard looked and taking care of it," he says. "That seemed to fade somewhat and it's back and we hope it's here to stay."
Generally speaking, landscapers are busy and having a fairly good year.
"Although this is a horrible, challenging time for many, there is certainly a recognition of the importance of the work we do and our members and business partners do," Kiser says.
Despite the need to cancel this year's show, the industry continues to thrive.
"Manufacturers, landscapers, and outdoor power equipment dealers have been deemed essential during this ongoing pandemic, and the industry continues to play a major role in keeping greenspaces around the country safe and accessible," says Kiser.
On the manufacturing side of the green industry, very few of the factories have closed during the pandemic. While many went into remote work with modified protocols for safety at the actual factories, products continued being made. Kiser says there was a window of time where it became difficult to purchase a walk-behind mower at a big box store due to the demand from at-home consumers.
"All these people stuck at home are out buying chainsaws, and walk-behinds," Kiser says.
He acknowledged that sales are softer for the larger commercial zero-turn units.
"I think what a lot of folks (landscaping companies) have been doing is holding on to their cash, uncertain of the situation," he says. "The landscapers are busy now and they're coming back into the commercial market for new machines. We're starting to see those numbers tick back up."
Overall, Kiser says the manufacturers within the industry are making products and it's moving off the shelves.
"We're having a pretty good year," he says, noting that there are many opportunities to learn how to improve areas to continue to thrive.
"There's a lot to learn from 2020 and a lot to share with one another and the best place to do that is 2021 GIE+EXPO," Kiser says.
The team is already gearing up to make the 2021 show a dynamic and engaging experience for the entire industry next October.
"It's a great trade show and obviously, it's good business, but it's also a lot of fun to see our friends and family, so I'm going to miss it this year but I think there's a lot of energy already for 2021," he says.