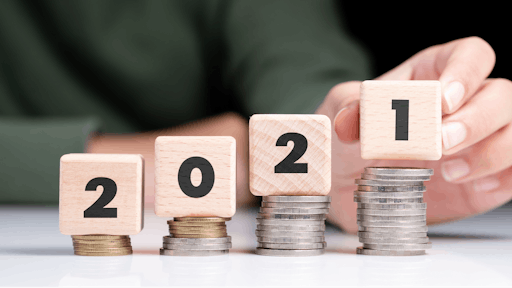 Despite the roller coaster that was 2020 for landscapers, green industry leaders are reasonably optimistic about the outlook for 2021.
Aside from just the health aspects, the COVID-19 pandemic had a substantial impact on the green industry in 2020.
The first hurdle for many was whether their services would be deemed "essential" through the numerous "shelter-in-place" policies initiated at the state level. From the onset, the National Association of Landscape Professionals (NALP) and the various state associations were advocates for the contractors to be labeled as "essential."
"Stay-at-home" orders put in place by many states ultimately did not apply to most landscapers. While there were some restrictions, existing customers and potential new customers that were stuck at home started calling.
Ultimately, what could have been a dire year for those in the industry concluded as one of the best for many due to the increased interest in outdoor spaces.
The pandemic and its aftermath are expected to continue to plague the economy through at least the first half of the year.
To get a pulse on what's going to drive the industry in 2021 and beyond, we reached out to several industry experts.
Q: What is your assessment of the landscaping industry heading into 2021?
Kris Kiser, president, Outdoor Power Equipment Institute (OPEI): While 2020 has been very challenging, we saw a tremendous reconnection to the outdoors. The outdoor power equipment industry stepped up this year to continue making and shipping necessary equipment, helping many Americans get outside and work in and reconnect with their living landscapes. Shipments of outdoor power equipment that OPEI tracks broke records in 2020 increasing by 5 million units, a jump of 16 percent over 2019.
Professional landscape contractors have been saving and during this period of uncertainty, will likely be in a strong cash position in the spring. We expect significant commercial investment in equipment in spring of 2021, and a continued investment of homeowners in their outdoor spaces, which bodes well for the industry.
Britt Wood, CEO, National Association of Landscape Professionals (NALP): The industry is doing very well despite all the challenges the pandemic brought with it. The lawn care and residential landscape sectors are doing better than would be expected, with many companies meeting and even exceeding their revenue projections for the year. While there are still economic issues related to the pandemic, people will continue to make an investment in their landscapes and lawn care, so we expect the industry to continue to do well overall, considering the total impact to the economy.
Sean McCormick, CEO, and co-founder, SingleOps: I'm very optimistic about the future of the green industry. How we responded to the pandemic is a testament to not only the industry's resilience and creativity but also how essential our services truly are. As a result, we've seen large segments of the industry grow significantly in 2020, and capital is being deployed into the industry at record levels, which will fuel future innovation and growth.
Joe Raboine, director of Belgard residential hardscapes, Belgard: We feel there is much to be optimistic about in this industry. With historically low interest rates expected to remain throughout 2021, we feel that the demand for outdoor living projects will remain exceptionally strong. Outdoor renovations saw a significant surge in 2020, given the increased amount of time we've all spent in our homes. Homeowners now, more than ever, see the importance of having a functional outdoor living space and the added value it brings to the home.
Adam Morka, marketing manager, LMN: As of right now, we are reasonably optimistic about 2021. The residential design and build segment did exceptionally well, with some companies reporting 40% year over year growth. Some areas, commercial maintenance, contracted in 2020 due to the unforeseen pandemic. Now that vaccinations are being distributed, we foresee commercial maintenance making a slow comeback by mid to late 2021. We also believe residential maintenance and design and build will continue to stay healthy throughout 2021.
Sam Williamson, national golf sales manager, Doosan Bobcat North America (Bobcat): I believe the landscape industry is in one of its strongest periods to date. When you compare landscape materials cost from 10 months ago to today, it's clear that demand for lumber, mulch, rock, mowers, string trimmers, has skyrocketed. I would argue most landscapers are busier than ever, which is a great sign for our industry. We know one thing for certain, the grass will continue to grow. We look forward to 2021 and watching our industry continue to flourish.
Q: What should landscape contractors be doing to take advantage of the opportunities that this pandemic presented?
OPEI: In 2020, we saw a tremendous reconnection to the outdoors as more people realized the mental and physical health benefits they get from being outside. Landscapers are a vital part of an industry that connects people to the outdoors, they create and maintain those safe spaces for families, children, and communities. Those living landscapes in our communities and at our homes have been some of the safest places for us to spend time.
NALP: After an uncertain start to the season in 2020, residential clients responded by investing more in their landscapes, while many commercial clients cut back on their services to some extent. Companies with residential clients are expected to continue efforts to upsell services and work hard to keep up with the demand for improvements to clients outdoor living spaces. Companies who service commercial clients will continue to work closely with clients to adjust their services and they'll continue to make customer service and communication with clients a top priority.
SingleOps: Take a step back and look at what you've had to change in your business and decide what you want to keep in place as the pandemic begins to fade, hopefully in the first half of 2021. The pandemic has undoubtedly forced all types of businesses to evaluate their normal practices and in many cases become more efficient. Don't simply revert to "business as usual" unless you feel it makes sense.
Belgard: Many of us in the home renovation and outdoor living business have been fortunate to have our business increase during this otherwise very difficult period. People have realized the importance of having a functional, safe space where they can both work and play, leading to the rise in renovations, particularly for outdoor living spaces. Data showed a 58% increase in demand for home professionals in June 2020, with the bulk of that for outdoor services. There's an extra sense of gratitude for the business and being able to provide our services to homeowners. As we continue navigating what we hope is the tail end of the pandemic, contractors should continue using time to focus on training and continuing education, whether virtually or in small group settings.
LMN: The overall effect has been relatively positive, considering the month-long lockdown early in the year. Landscape equipment sales remained steady throughout the year, and that's a good indication companies were capturing the work, making money and being profitable. Perhaps some commercial maintenance businesses will have to diversify their services and look to new revenue streams or innovate on current ones in 2021. In general, the industry is still suffering from a labor shortage despite unemployment being high, so operating an efficient and lean company in 2021 should still be top of mind for any landscape company in the New Year.
Bobcat: The pandemic has provided some real opportunities for our industry to grow. People are wanting to do more at home and keep their space well maintained and manicured. I think the best thing a contractor can do now is invest and expand their offerings. There is good chance some of their current customers have other projects they would like completed and would love someone they already trust to complete them. If contractors can learn new skills, add new equipment and employees they can increase their profitability. We currently have an industry that can support such growth.
Q What advice would you share with those seeking to get into the industry in 2021?
OPEI: The landscape industry remains healthy, and we expect 2021 to be a great year for the business. The best way for young companies to learn more and to position themselves for growth in the future is to attend GIE+EXPO in Louisville, KY, this October. It's the industry's family reunion, and the best place to learn about new trends, see the latest industry technologies, and test out the newest equipment. The 2021 show is primed to be one of our best yet.
SingleOps: Build close relationships with your customers. In any industry, strong customer relationships can help a business overcome challenges and give you time to adapt, whether that's a new competitive threat or even external factors like weather. In our industry, where profit margins run slim and customers tend to view some services as commodities, building authentic relationships with customers can help differentiate you from the rest of the market like nothing else.
NALP: Despite a higher unemployment number than we have experienced in years, the competition to find good employees continues to be a challenge. NALP has an ongoing campaign to attract new people to the industry through our Landscape Industry Careers and Why I Landscape platforms. With outdoor careers being safe career choices in a pandemic, we'll continue to use the opportunity to educate more people about the wide range of jobs in the industry. We encourage all job seekers to visit landscapeindustrycareers.org to learn more about all the different options in the industry in the field, in sales and management, and more.
Belgard: I do feel there will be renewed interest in the industry as we move forward. During the pandemic, we've seen product availability and timelines take precedence over price for homeowners investing in an outdoor living project. Increases in revenue will allow contractors to compete with other trades and offer increased wages, which will be appealing both to newcomers and those already in the business.
My advice for those looking to enter the landscaping and hardscaping profession echoes my sentiments for existing contractors, invest time in learning and take advantage of resources from both your employer and your vendor partners. These tools are right at your fingertips these days, you don't have to leave the comfort of your home or office to watch a new product installation video or participate in a virtual conference or training session. It's easier than it ever has been to keep learning and be more successful each day.
LMN: I believe there will be a continued interest in the green industry in 2021. With the adoption of technology amongst landscape owners, more education resources that are now primarily virtual, easily accessed, and free in most cases, the barrier to entering the industry is becoming lessened to those who want to join. There is more opportunity in general for those that are motivated, and there is certainly no shortage of work within the skilled trades.
Bobcat: Those just getting started should know they picked a good time to get into the industry. They should learn to prepare for the rainy days in years to come where the industry may not be in an upward trend. However, they need to invest and make plans to grow now and quickly. With a solid foundation a contractor can create a business that can profit for years to come and make it through any industry changes. It is a great time to do it and there are a lot of customers out there looking for their support. They should be smart in their purchases and the jobs they take on. Always make sure the products will do the job you need, and you have the team do complete the contracts.
Q: What product trends do you expect to see continue to rise into 2021?
OPEI: We've seen big advances in battery/electric equipment, and more and more entrants into the robotic space, as well as manufacturers expanding into the zero-turn market and enhancing EFI technologies on the engine side. Manufacturers continue to innovate and produce a wide range of equipment for landscape contractors to serve a variety of applications. Our members are on the cutting edge of the industry in terms of power sources, autonomous technology, and engine technology to produce the safest, most efficient equipment for landscapers.
NALP: Advances in battery powered equipment and robotic mowers continue to be of great interest to landscape and lawn care contractors, as well as software solutions that streamline business and customer service processes.
SingleOps: There is a ton of great technology out there already that can provide tremendous value to our industry, but only a small percentage of it is integrated to share data, and as a result there can be little adoption to some amazing products and solutions. Other industries and large green industry companies have the IT resources to build these integrations themselves, but the average company in the green industry does not. Modern software companies all have APIs that enable the sharing of data, and we're seeing more equipment manufacturers, plant and chemical suppliers, finance companies, etc. work towards having APIs that companies like ours can leverage to provide even more value from their products. This trend will unlock huge value in our industry in 2021 and it will continue to increase thereafter.
Belgard: Modularity will be a key driver in 2021. Modular installation has steadily gained popularity, as it makes installation an easier process for both contractors and homeowners. Little cutting is required, so the install takes less time, and the space is ready to enjoy in a shorter timeframe. We'll also continue to see geometric shapes and patterns as a popular choice, along with neutral, minimalistic tones. These trends combined offer a very clean, modern aesthetic that homeowners are looking for today. Our next big initiative, Belgard Rooms, allows contractors to provide homeowners with a templated design for their outdoor space that they can further customize to meet their needs. With the move toward functionality, we feel this approach will make the process simpler for contractors and homeowners and result in a space that's perfectly suited for their lifestyle. We feel this will be a game changer within the outdoor living industry, and we're very excited to launch later in Q1.
LMN: I certainly believe we will see more battery-operated hand tools both in the commercial and residential segments. Some corporations with large grounds that require maintenance are mandating greener equipment with fewer emissions and noise pollution. Some are implementing robotic mowers for larger commercial jobs, but those may still be further out and are predominantly in the testing phase. With the supply chain upside down and a steel shortage, I believe 2021 will be mostly traditional equipment as usual, with some battery-powered hand tools integrated along the way.
Bobcat: 2021 should be a great year for new products and innovation. I think we will see both battery and robotic mowers grow in interest, along with increased smart technology playing a part in equipment. I also think we will see more innovations on maintenance, maneuverability, and cost effectiveness of machines. I look for 2021 to be a great year for our industry.