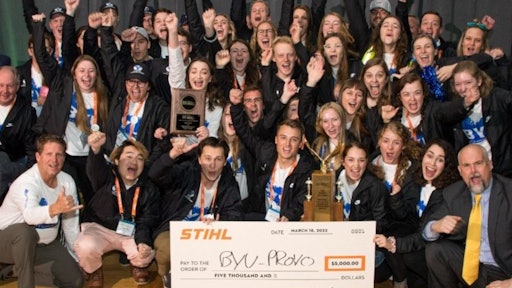 National Association of Landscape Professionals
The National Association of Landscape Professionals' (NALP) annual National Collegiate Landscape Competition and career fair will be held March 15-18.
This competition will be held at Mississippi State University in Starkville, Miss. This year, nearly 700 horticulture and landscape students from more than 50 universities and colleges will connect with industry companies and test their skills in 30 real-world, competitive events like exterior landscape design, plant identification, robotics and technology in landscape design and maintenance, irrigation design and more.
In addition to the competitive events, on March 16, more than 100 of landscape industry companies will participate in the career fair and connect with students who are seeking internships and jobs after college.
"There is strong competition to hire these students," said Britt Wood, NALP CEO. "Industry companies exhibiting at the career fair know that this is the best way to connect with the top college students from across the nation so companies that want to participate should register soon, as booth spaces normally sell out quickly. The event gets strong support from dozens of industry manufacturers and contractor partners."
If you are interested in attending or competing at this event, visit www.landscapecompetition.org.