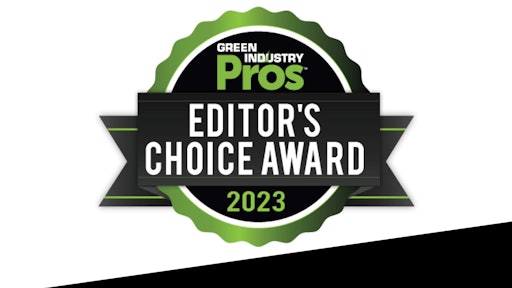 Has your company released any products within the past year designed to enhance landscape companies' operational efficiency? If so, this award is for you!
Supply chain and labor issues are not new problems to the industry, but that doesn't mean landscapers aren't still feeling pinch. That's why this award will spotlight the hottest, most cutting-edge new and enhanced products in the green industry that effectively make green industry pros more efficient and boost their bottom lines. Eligible products include those released or significantly updated between April 2022 and April 2023.
Products that make landscape pros lives a little easier. Products that solve the problems that keep them up at night. Products that streamline their operations. Products that allow them to work smarter, no harder. These are the types of tools and equipment Green Industry Pros would like to honor with its Editor's Choice Awards.
Green Industry Pros reaches landscape professionals and dealers in segments including mowing and maintenance, lawn care, irrigation, design-build, lighting and more. If your company has released a product in those segments, then you are eligible!
As with last year's awards, winners will now be based on a nomination and editors' selection process. Our editors will choose products in each of Green Industry Pros' departments:
Business Management
Lawn Care
Mowing and Maintenance
Equipment and Technology
Hardscapes and Design
Lighting and Irrigation
What's the key to a winning submission?
Products that won in previous years are not able to win again. We strongly recommend submitting a new product for this year's award program. Answer in complete sentences, provide as much detail and information as possible. There are no character or word count limits. Products must have been released or significantly updated between April 2022 and April 2023. Provide examples, be thorough and tell the story. Those submissions with little information or incomplete sentences generally do not win.
Deadline for submissions is Friday, May 12, 2023 at 11:59 PM CST.
ALL NOMINATIONS must be submitted electronically. CLICK HERE to access the nomination form.
CLICK HERE to view the criteria of this award.
And, CLICK HERE to preview the questionnaire.
For questions, please contact Editor Sarah Webb at [email protected].