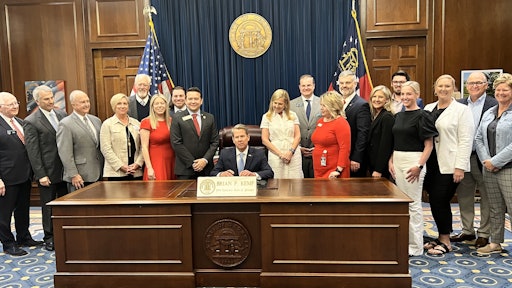 Provided by Georgia Urban Ag Council
The Georgia Urban Ag Council (UAC)'s Landscape Equipment and Agricultural Fairness (LEAF) Act was signed into law today by Governor Brian Kemp.
This legislation prohibits local governments from regulating gas-powered leaf blowers differently than other types of leaf blowers such as battery-powered leaf blowers.
Upon signing HB 374, Governor Kemp said, "This bill is about choice and freedom."
Georgia is the first state in the nation to codify the protection of use of this equipment. The law comes as other states and municipalities have put laws into places to prohibit or limit gas-powered equipment.