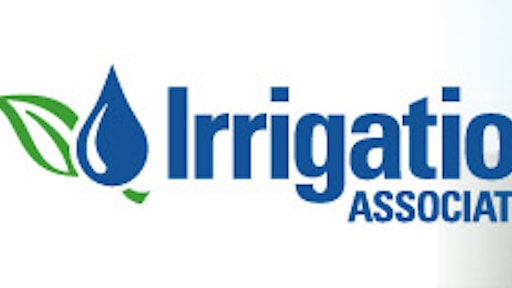 The Irrigation Association (IA) has announced preparations for Smart Irrigation Month, an initiative dedicated to increasing public awareness of the value of water-use efficiency, and water-saving products, practices and services. All irrigation industry professionals and companies are invited to participate.
Taking place in July, traditionally the month of peak water demand in North America, the campaign is designed to:
Educate businesses, homeowners, growers/producers and other users about efficient irrigation.
Encourage industry firms and professionals to promote smart irrigation practices and technologies.
Position your organization as a leader in smart water management.
First launched in 2005, Smart Irrigation Month is gaining traction, IA says, as stakeholders recognize the potential impact of efficient irrigation in July and year-round.
"July is a great opportunity for the irrigation industry to come together around a common message: promoting water-use efficiency," said Derick Wright, president of the Source Inc. and chair of IA's Smart Irrigation Month Committee. "It also gives individual companies an opportunity to position themselves as a leader in water stewardship, and pays dividends for both their business and the customers they serve."
Smart Marketing Contest. Following the campaign, participants are invited to submit their marketing materials by August 30 and participate in the Smart Marketing Contest. The contest recognizes winners in a variety of categories and irrigation disciplines—from agriculture to turf and landscape and from businesses small to large. Entries are weighed by a neutral panel of judges on messaging, quality, creativity and integration of the Smart Irrigation Month mission.
The contest is free to IA members and is open to non-members for a nominal fee. Industry professionals can find contest details, resources and promotion ideas at www.smartirrigationmonth.org.
Companies in this article