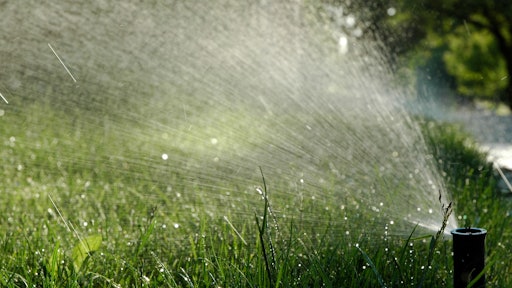 Spring is here and it's time to think about lawn irrigation. Irrigation is much more than sprinkler heads and plumbing lines. Smart technology and careful design are revolutionizing the irrigation business.  
A good irrigation and sprinkler system can keep lawns and landscaping healthy, but the key is to make the best use out of resources.
Angie Hicks, founder of Angie's List, says, "You can actually damage your lawn by watering too much or too little, and that's the beauty of an automatic sprinkler system."
Jim Brandon, owner of Landmark DBM, says modern technology makes irrigation systems more efficient than ever. Older seasonal programs required monitoring of the situation.
To view the full original article, please click here.