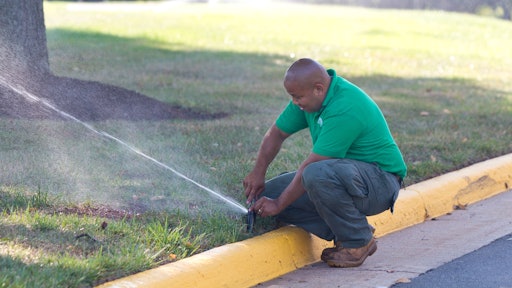 NALP philippe-nobile-photography

The Irrigation Association recently announced  plans for three conferences in the first quarter of 2021. These events will focus on three key areas: landscape lighting, leadership and landscape technology. Registration is currently open for all three events.
Registration for these events is open to the public. Go to www.irrigation.org/virtualconferences to learn more about the schedules and to register.
"These three events in 2021 round out the IA's first series of conferences planned for 2020 and 2021," said Deborah M. Hamlin, CAE, FASAE, IA CEO. "We are proud to be able to offer these unique virtual experiences, and based on our success so far, we will continue to provide similar opportunities in the future, bringing together top experts to discuss areas that impact our industry the most."
The Landscape Lighting Conference will be held on Jan. 11.
Hamlin says this conference brings together some of the most talented and successful lighting experts to discuss the latest trends and best practices used in the industry. The schedule will include panel discussions about maintaining a successful lighting business, learning from failures and advanced installation techniques. The Landscape Lighting Conference is sponsored by FX Luminaire, Brilliance LED, Horizon and Illumicare.
The Leadership Summit will be held on Feb. 10 and is open to both seasoned and future leaders and will discuss building skills for success in leading projects, teams and organizations. Hamlin says the schedule includes both expert speakers and panel discussions that will identify the common traps that many business leaders fall into and offer insight for how to build positive, lasting change in your company — all through the lens of irrigation. It is sponsored by Hunter Industries, HARCO Fittings, Horizon and SolutionView.
Rounding out the series, the Landscape Technology Conference is slated for March 3. Hamlin notes that as technology changes the way green industry companies do business every day, it is important to stay up to date on these innovations. The technology conference will discuss the latest technological advancements in the landscape irrigation industry and how they can improve an irrigation system's water efficiency, effect overall sustainability and have an impact on a company's bottom line. The Landscape Technology Conference is sponsored by Rain Bird, ServiceTitan, SolutionView and Zurn