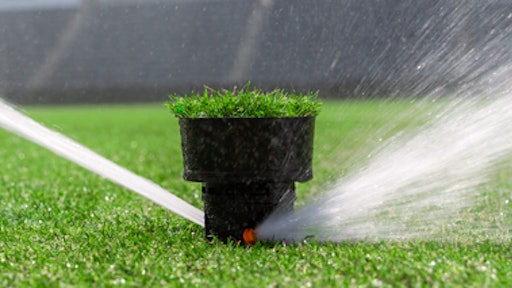 Hunter Industries presents the I-80 gear-driven rotor as its most technologically advanced commercial rotor available, offering power, performance, versatility and ease of use. According to the company, the I-80 is also highlighted by:
A dirt-tolerant gear drive that offers a high-torque output and extends to a radius range of up to 97 feet.
Dual-trajectory, wind-fighting nozzles for efficient performance in a range of applications.
An integrated surface-mounted snap-ring to increase serviceability.
An advanced ProTech Turf Cup System in which living or synthetic turf is retained in a cup mounted to the top of the rotor and installed flush to the surrounding turf, yet features no-tool quick-release removal of the turf cup, arc adjustments without riser removal and a fully contained riser assembly that stays together when removed from the sprinkler's body.
Availability of a riser-mounted version for turf or dust control in pastures, corrals and sandy areas.
Request More Information
Fill out the form below to request more information about
Wind-Fighting Nozzles Perform Efficiently