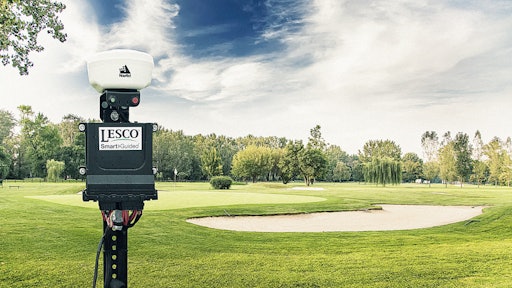 SiteOne Landscape Supply recently launched the LESCO Smart Guided precision spray system with easy-to-install GPS that maximizes labor efficiency, minimizes application error and optimizes chemical budgets. The company says its other features include:
TerraStar GPS satellite technology that allows the system to spray within a 2-inch level of accuracy so there are no missed areas, overspray or overlap.
Precise control of each separate nozzle to reduce overspray.
Automatically shutoff if a nozzle is outside the defined application boundary.
The power to track when and where certain products are sprayed to simplify documentation and record-keeping.
The capacity to remember and repeat boundaries after they have been driven once and saved.
The flexibility to connect with most common sprayers.
The ability to save up to 75 percent of initial costs compared to buying a new sprayer unit with a built-in GPS. 
Request More Information
Fill out the form below to request more information about
GPS-Guided Spray System Maximizes Efficiency and Saves Money