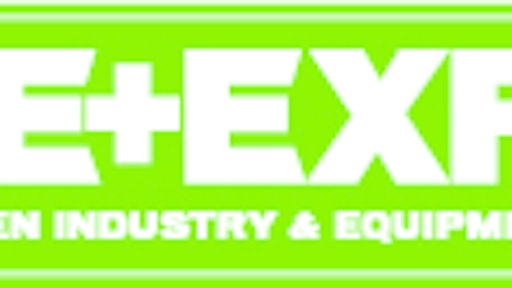 Continuing its upward trajectory, the 2017 Green Industry & Equipment Expo (GIE+EXPO), October 18 through 20 at the Kentucky Expo Center in Louisville, Kentucky, was another record-breaking event. The show topped the last three year's records in both attendance and exhibitors. More than 24,000 people from around the world represented a 7 percent increase over 2016. And, with an indoor footprint equal to 47 White Houses, exhibit space grew 9 percent. In fact, GIE+EXPO was recently named the 10th largest show in North America by Trade Show Executive magazine.
The annual industry event draws all segments of the outdoor power equipment, and lawn and garden industry. GIE+EXPO is sponsored by the Outdoor Power Equipment Institute (OPEI), Professional Grounds Management Society (PGMS) and National Association of Landscape Professionals (NALP).
Attendance Records
Over the last four years, GIE+EXPO averaged a 12 percent increase in total attendance. In 2017, lawn and landscape pros registrants were up 12 percent over 2016—making an average increase of 15 percent over last four years. Lawn and garden center registrations were up 27 percent, and distributor registrations were up 12 percent over 2016.
The show continues to draw new attendees as 34 percent of dealer/retailer registrants, and 44 percent of lawn and landscape pros were first-timers. Attending businesses realize the benefit of bringing their teams to see new products, test equipment and learn industry trends. Both dealer/retailer, and lawn and landscape companies sent an average of at least two employees.
"The show is awesome. This is my first time, and I didn't expect it to be so big and to see so much new equipment," said Scott Baechle of Top Turf Care LLC in Springfield, Missouri. "One of the reasons I came is to demo equipment. I can see it all in one spot, test how it performs and decide what I want to purchase."
Exhibit Records
There were over 1,005 exhibits indoors and out at GIE+EXPO and the co-located Hardscape North America (HNA), including 226 new exhibitors. The indoor show floor was 50,000 square feet larger than 2016. The outdoor demonstration area covered 20 acres and attendees had two full days to test equipment. HNA increased in size by more than 16 percent over 2016.
The popular New Products Showcase sold out, featuring more than 100 products that were introduced within the past year, and 25 exhibitors hosted press conferences where most introduced new products.
"GIE+EXPO is the best place in the industry to display products, demonstrate our machines and meet customers," said Joe Conrad, president of Mean Green Mowers. "We increased our booth space this year in order to showcase our new products. We always unveil something new and always get some good industry press coverage in addition to meeting new customers."
Dealer Day
Dealer Day, Wednesday, October 18, provided focused education—basic and advanced tech training—and facilitated one-on-one time so exhibitors and dealers/distributors could network, and discuss pricing and products. Dealership consultant Bob Clements' People, Process, Profit Boot Camp drew an average of 160 attendees to each of its three sessions.
The Dealer Keynote Luncheon, sponsored by Gravely and STIHL, drew over 400 participants to hear noted economist Alan Beaulieu discuss emerging economic trends and how to take advantage of them.
During a reception on the show floor Wednesday evening, exhibitors held prize drawings, and entertained dealers and retailers with music, food, beverages and games. Matthew Owen of Big Ridge Outdoor Equipment, Brevard, North Carolina, won the $5,000 STIHL giveaway.
Pro Education
On Wednesday, while retailers, distributors and dealers were busy at the Kentucky Exposition Center, lawn and landscape professionals were in downtown Louisville taking classes offered by the Professional Grounds Management Society (PGMS) and National Association of Landscape Professionals (NALP). The sessions continued at the exposition center on Thursday and Friday.
Attendance in the GIE+EXPO workshops for lawn and landscape pros was up 18 percent over 2016. Topics ranged from hiring, retaining and motivating employees to estimating and increasing profits.
Networking
The entertainers in the free nightly concerts, sponsored by BOB-CAT Mowers, were Uncle Kracker with opener Runaway June on Wednesday night; Alaska & Madi and The Crashers on Thursday night; and V-Groove on Friday. All were held in the downtown entertainment complex, 4th Street Live! on the Mercedes-Benz Vans stage.
Prize Winners
In the first-ever $20,000 Utility Terrain Vehicle (UTV) Giveaway, Andy Popst of GTM Services of Largo, Florida, won $20,000 toward his choice of UTVs. Participating manufacturers included BOB-CAT Mowers, Cub Cadet, Hustler Turf, John Deere, Kubota, Odes UTVs and Yanmar.
In addition, many other exhibitors created buzz around their participation with giveaways and prize drawings. Some of the winners include:
Joshua Tate of Tate Lawn Care, Warwick, Rhode Island, with a Worldlawn Power Equipment Venom 32-inch compact stand-on unit.
Danny LaChance of Pro Cut Lawn and Landscaping in Sabattus, Maine, with a Gravely zero-turn mower.
Steve Lilly of Rain Barrel Gutter Works, Casselberry, Florida, with a Mean Green Mowers Nemesis Powerful electric zero-turn mower.
Donald LaPoint of Tender Care Lawn Service, Sulphur, Louisiana, with $2,500 of Champion Lubricants' two-cycle full synthetic oil.
Ken Hill of Jones Stone Company, Nashville Tennessee, with a Mason-Lite fireplace.
The highly competitive HNA Installer Championship concluded with CG Paving from Fort Worth, Texas, emerging as the champion, and winning a prize package valued at $10,000 and bragging rights for a full year.
Looking Ahead
As a result of the show's continued growth, a new format will be implemented in 2018, allowing contractors an extra day on the show floor. Show dates are October 17 through 19. The indoor show floor will open exclusively for dealers, retailers and the media at noon on Wednesday. Then, beginning at 3 p.m. and continuing Thursday and Friday, the entire industry will be invited to visit the exhibits. The outdoor demonstration area will be open Thursday and Friday.
"GIE+EXPO continues to grow in size, as well as in its reputation, as the industry's gathering place," said Kris Kiser, president and CEO of the Outdoor Power Equipment Institute. "We've heard the contractors asking for an additional day to visit exhibits and demo equipment. So, in 2018, we're giving them access to the show floor on Wednesday."