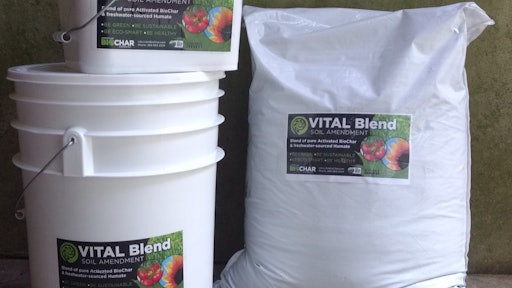 American BioChar Company says its VITAL Blend organic soil amendment—which blends biochar with plant-derived humate—is highlighted by:
The power to create a soil reef for microbes that attracts and retains water in the soil thanks to pores in the biochar.
Stronger grass roots and soil remediation.
Increased pest resistance and improved nutrient uptake.
Increased urban tree survivability, extended perennial blooming and healthier fruit trees.
Organic Materials Research Institute (OMRI)-listed and freshwater-sourced humate to provide macro- and micro-nutrients, and high-energy food for plants and soil microbes.
Biochar, which can last more than 600 years in soil, produced from renewable feedstock.
Granular or liquid formulations. 
Request More Information
Fill out the form below to request more information about
Get the Dirt on Biochar