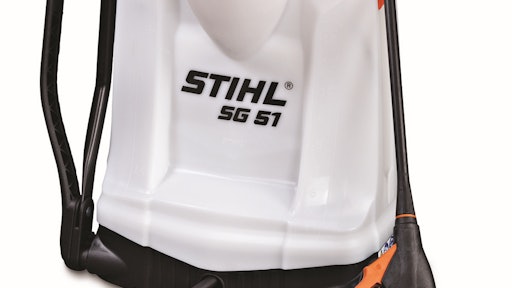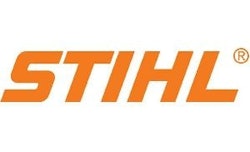 The Stihl SG 51 and Stihl SG 71 manual backpack sprayers maintain working pressure, thanks to a pressurized fluid reservoir separate from the main tank. Whether you're spraying insecticides, pesticides, herbicides or fertilizers, pressure is maintained, even through refills. the SG51 has a 32. gallon capacity and the SG71 a 4.75 gal The Stihl sprayers also share the following features:
Separate pressure reservoir from the main tank, reducing the amount of pumping needed.
Internal pump located inside the main tank, intended to eliminate the likelihood of external damage
Reinforced hose with thick walls designed to reliably push liquid to the spray nozzle
Spraying wand reinforced with fiberglass to ensure endurance and protect against heat
Welded tank and base connection for durability
Translucent tank helps users keep track of liquid levels
Sprayer seals and O-rings produced from Viton fluoroelastomers ensuring long-lasting and secure leak protection
Reinforced shut-off valve trigger for added strength and sturdiness
Adjustable dial brass nozzle, allowing users to adjust the spray settings from fine mist to solid stream to tackle a variety of jobs
Pump lever can be mounted on the left or right side and is reinforced with a metal insert for additional strength
Integrated handle for safe and easy carrying
Large opening, making it easy for users to pour liquid into the tank, limiting spills on the job.
To learn more about the STIHL SG 51 and STIHL SG 71, visit www.STIHLusa.com.
GIE+EXPO Booth #5068
Request More Information
Fill out the form below to request more information about
Stihl Manual Sprayers Offer Range of Convenience Features to Protect Plants