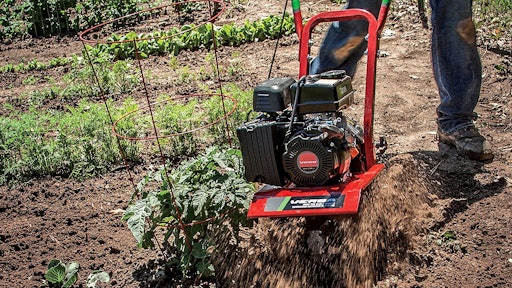 Earthquake introduces the VERSA, a two-in-one garden tool that transforms from a rototiller to an 11-inch cultivator with the simple tool-less removal of its outer tines and shields. The company says the 21-inch front-tine tiller additionally delivers:
An energy-efficient Viper 99cc engine that provides plenty of power, while saving gas and reducing operating costs.
A low center of gravity for ground-hugging stability and control.
A tight profile that allows it to pivot and change direction within its own footprint.
Tufflex poly side shields designed to direct churned soil downwards.
A bronze gear drive transmission arranged horizontally instead of vertically.
A five-year limited warranty.
Request More Information
Fill out the form below to request more information about
Earthquake Shakes Things up by Converting Rototiller into Nimble Cultivator