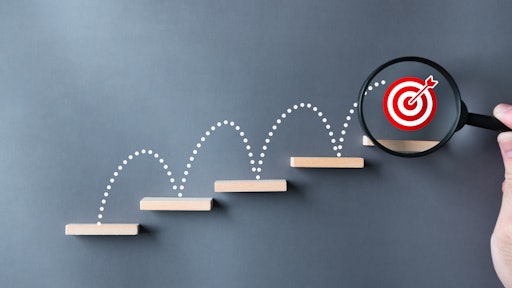 stock.adobe.com - Shutter2U
The fall can signal the time for different events: back to school, football or, in the lawn care business, aeration and seeding time. However, as a small business owner, the fall should be the signal for creating your business plan for next year. It's also time to take advantage of some great savings opportunities on products vital to your business, like herbicides, insecticides, fungicides and fertilizer. There are many end-user loyalty programs in place for your business that, with a little planning, can help save significant dollars and help your cash flow.
Find the time
Chemical and fertilizer manufacturers offer several types of programs to help you save on purchases of products you already use and on products you'd like to try. These programs are built by the manufacturers but focus on helping you earn rebates and terms on their products.
Some lawn care professionals may be thinking, "Wait, it's October, I don't have time to do all this planning. We're grinding to get all our seeding jobs done and just get to the end of the year."
OK, I get it. In October, I spent plenty of days helping technicians put the chain back on the aerator. However, this is the time to work on your business to have growth and a healthier bottom line next year. Many manufacturers and distributors have built tools to help you plan, maximize savings and efficiently make an informed decision.
Let's look at the types of programs.
Early order program (EOP):
Traditionally built for the golf market, superintendents strategically place their orders now to get the best deal on products for the first half of the year. In lawn care, planning for growth and more acreage makes lawn care different; however, I'll point out some ways to plan because there are some great savings and terms you can take advantage of. One of the greatest benefits: you place the order now and get extended payment terms through next June or July, after you've billed out these services. The rebate checks typically arrive at this time as well, this makes it a no-brainer, for just a little bit of planning.
Points to remember
1. September and October offer the best rebates:
EOP are programs built by chemical manufacturers and begin with purchases in October, although you will find some EOPs starting in September. September and October offer the strongest rebates, with lesser rebates in November and December.
2. Don't forget to enroll
If you want a check mailed to you, knowing where your business is located is helpful. All manufacturers that offer EOPs have a dedicated end-user loyalty program to join. They are always free to enroll. With many, you can choose if you want a rebate check mailed to you or distributor credit with your favorite local distributor. Once you enroll, that's it. For several manufacturers, there are no invoices to upload or manage. As long as you purchase through an authorized distributor, they report your sales to the manufacturer to process the rebate.
3. Note the minimum
All EOPs have a minimum, based upon the dollar amount you order, or the total rebate you earn for your purchase. The program minimums are clearly listed in each EOP's program details, which is typically on the first page of any EOP brochure. I'll discuss some thoughts on how to maximize your purchases later in this article.
4. Manufacturers and your local distributor can help
Manufacturers have calculators, specifically for EOP, to help you calculate your rebate minimums and savings. Check the loyalty program websites. Many distributors build a comprehensive brochure of all the early order programs to help you review everything in one place. Your distributor sales rep (DSR) has also been trained by the chemical manufacturers and can answer any questions. Beyond that, the manufacturer has a field sales team throughout the country; one is assigned to your state. You can reach out to these reps with any questions. Simply visit their websites for their contact information.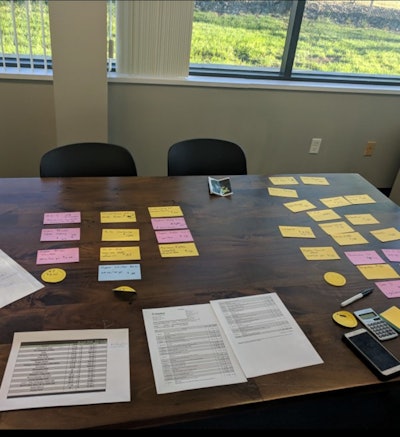 Seasonlong programs and spot promotions
Some chemical manufacturers also offer rebate programs year-round on smaller purchases. This is ideal for smaller companies that choose not to buy during EOP but would still like to earn rebates and save on products. Typically, when you enroll in a manufacturer's loyalty program, you will be the first to know about these added programs and 'spot promotions' that may pop-up during the year. Manufacturers will run promotions to align with the seasonality of certain products, you can ask your DSR about any upcoming promotions.
Partner with your local distributor
Your local distributor may also offer incentives or discounts on certain products throughout the year as well. The fall can also be a time to plan your fertilizer purchases for the upcoming spring. Get the best price and terms through the spring, in some cases, you may get an additional discount for bringing in product early. As you plan your fertilizer needs, this is an ideal time to factor in your control products as well.
Plan before you buy
Planning can save you a lot in the long run and maximize EOP or any time-based promotion. The fall is an ideal time to develop your business plan for the upcoming year. This is where you'll develop a marketing strategy, determine your growth and which tactics will get you there. For starters:
1. Understand uour retention rate. How many customers will you have at the end of the year? Based on history, what percentage of customers will renew next year? How many customers will you grow with the proper marketing and sales efforts in place?
2. Act conservatively. If you are concerned about the unknown and locking yourself into a growth number, start with just your retention rate. This is a safe number of customers you know you'll service and need agronomic products to maintain.
3. Add-ons. Plan for add-on services as well: flea & tick control, mosquito, tree & shrub, shrub bed weed control, and preventative grub control, to list a few. Again, conservatively begin with your current customer base with some upside for growth.
4. Build beyond the first round. Depending on your agronomic region, the first half of the year can be your first two or three service rounds. Consider the product you'll need through May to save more. You will often get extended terms through June and leverage your product purchases.
As the kids are back in school, you're checking fantasy football stats and getting seed jobs done, the fall also signals the best time of year to save on the products vital to the success of your business.