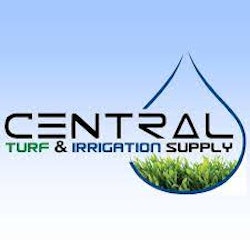 Central Turf & Irrigation Supply, a wholesale distributor of irrigation and landscape supplies, has been named an authorized distributor of Corteva Agriscience Turf and Ornamental solutions.
"It's an exciting time in the Turf and Ornamental category here at Central", said Austin Marsteller, turf category director, chemicals, for Central Turf & Irrigation Supply. "The addition of Corteva's portfolio further allows us to support our customers and bring forth solutions that will make an impact on their business."
Corteva Agriscience offers a comprehensive, complementary portfolio of seed crop protection solutions backed by agronomic advisors that includes seeds. fungicides, herbicides, insecticides and seed treatments that protect against weeds, disease, and insects.