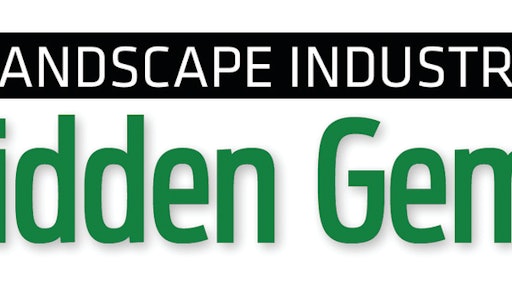 The nomination process is now underway for the second annual Landscape Industry Hidden Gems program from Green Industry Pros. The program is designed to recognize landscape and lawn care companies from across the country that, while maybe not among the industry's biggest, are definitely "on the move" and making a positive contribution to their communities and the landscape industry at large.
Think your company might be a Landscape Industry Hidden Gem? Ask yourself these questions:
Do I take great pride in what I do?
Do my employees conduct themselves in the most professional manner?
Does my company give back to its community?
Is my company growing and financially sound?
Is my company on the leading edge of innovation?
Is my company setting an example with respect to environmental responsibility?
If you can answer "yes" to any or all of those questions, your company could very well be a Landscape Industry Hidden Gem—regardless of your sales volume.
For this year's list, we'll be focusing on sales growth from 2012-2014, the time period when the industry started to get its act back together and grew roughly 15%. If your company grew more than 15%, you're eligible for this year's list.
Green Industry Pros will be accepting Hidden Gems submissions for the next several months. The list will be finalized this summer and published in the fall.
Submission deadline:  August 28, 2015