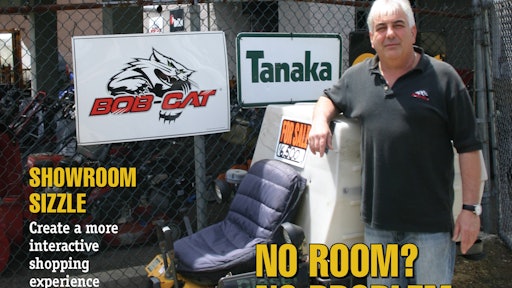 Articles include:
Richard Leonardis of Jersey Power Equipment has racked up 33 grueling years as a servicing dealer, seeking out unique products to sell and customers to sell to.
How to surpass the trend of online shopping by using engaging, interactive sales methods to keep customers coming into the showroom.
Dealer Ryan Dodson has a successful approach when it comes to his web-based marketing strategy.
Questions all Service Writers should be asking