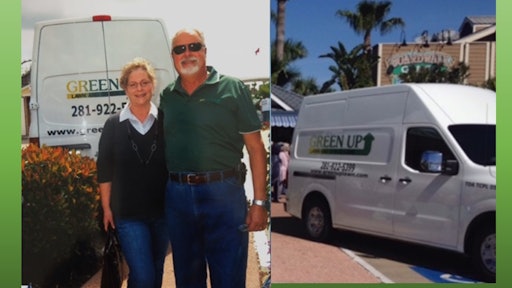 Lawn care contractor Harold Zick enjoyed the extended Memorial Day weekend after closing on a months-long deal to acquire the Houston lawn care division of a large home and commercial services company.
"ABC Home & Commercial Services Company had actually contacted us last November, just before Thanksgiving," tells Zick, president of Greenup Inc. in Houston, TX. "ABC wanted to sell their lawn care division, and they wanted it to happen by the end of December. Well, that wasn't going to happen in that short amount of time. They said they had other people interested. So we wished them luck and that was that."
Then January rolled around and ABC Home & Commercial Services got back in touch. "They wanted to know if we were still interested in making a deal," Zick says. "I said 'sure,' and we'd been working on it since the middle of January. I looked at their financials, made an offer, and they accepted. It took some time, but it really was a smooth process."
It's all about the accounts. Greenup essentially acquired the lawn care accounts managed by ABC's Houston branch. No other assets were acquired. No ABC employees are joining the Greenup team.
"ABC's services really mirror what we do," Zick says. "For instance, we both do liquid applications, which makes it really simple to convert their customers over. ABC was a little heavier than us on the northwest side of the metro area, so we'll have a little more presence up there which is great. Our customer base increases by about 40% as a result of this acquisition."
In anticipation of this deal going through, Zick had hired three additional employees earlier this year. "We needed them for other things we had going on, but now it's working out really well because they can help us service all of these additional customers," he adds.
Zick had also purchased some new equipment in advance of the acquisition, including a couple of Exmark stand-on sprayer/spreaders and two new trucks. "We were pretty well-situated as far as equipment goes, so we didn't include any of that in the acquisition." Additionally, ABC generally runs gasoline engines for their pumps, but Greenup is all-electric for both its delivery system and for mixing its tanks. "That just wasn't a fit," Zick says.
Smooth transition so far. ABC Home & Commercial Services will continue to offer landscaping and lawn maintenance services in the Houston market. The company also offers pest control, pool and spa services, Christmas lighting and HVAC. In addition to Houston, ABC has six other Texas branches, in along with branches in Oklahoma City, Atlanta and Orlando. ABC continues to run lawn care services out of many of those branches. In Houston, though, lawn and shrub care is already being transitioned to Greenup and will be folded into the Greenup brand.
"We started fielding ABC's customer calls right away on May 27," Zick says. "We have two separate lines dedicated to the calls ABC is forwarding to us. We'd also sent out a joint letter explaining what our company does, and letting ABC clientele know that if they have any questions they can certainly get in touch with us. So far it has worked well. Some customers called who were set up for services this week. They've been very receptive and we haven't had any problems.
"We'll have an ongoing relationship with ABC," Zick continues. "They have a sales team that will be selling our services with a commission sent back to them. They have a very large pest control customer base where lawn care services make a lot of sense. We're still finalizing some of those details, but it seems to make a lot of sense for both of us."
Zick says he was initially on the fence about making an acquisition. In fact, his thinking was more in line with positioning his company for a sale of its own. "That was really due to my age," says Zick. "We have a daughter who is a sales manager for a large home building company. She's expressed interest over the years about keeping our family business going, but never said she wanted to take over. We told her that if she was interested in coming on board, we'll pursue this acquisition. She said 'absolutely,' and will be joining our team on July 1. So we'll have a second generation involved in running our company, which is really nice."