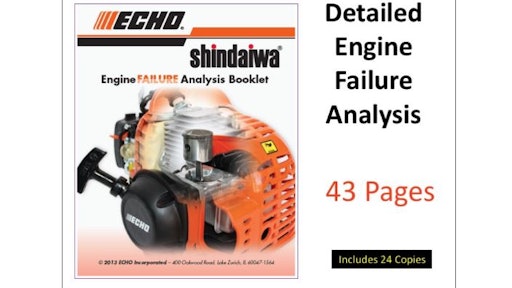 The Equipment & Engine Training Council (EETC) has unveiled a new training kit for Echo two-cycle engines to help train students of small engine repair.
The kit includes eight Echo GT-225 trimmers, all necessary tools and replacement parts, PowerPoint presentations with engaging videos and animations, and a step-by-step tear down and assembly guide. Kits like this are designed to make engine theory easier to teach.
CLICK HERE to learn more about the Echo Two-Stroke Engine Training Kit.