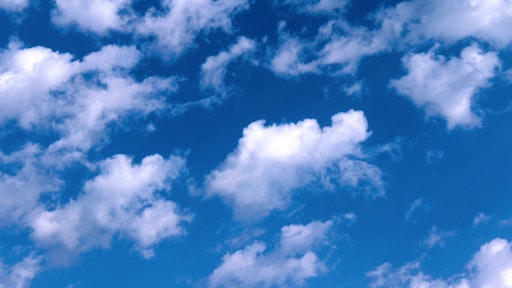 One of the bright spots for smaller companies today is the availability and relatively low cost of technology. In the past, only the very large companies could afford the type of automation that provided real economy of scale. Nowadays, with cloud-based computing, any small business—with a modest, smart investment—can create the same presence and provide the same level of service as their industry's big power players.
Let's talk about how you go about implementing technology and process automation in your small business.
Technology-Driven Process Improvement
Before you even invest in a business management software platform, you first need to get your work processes and standard operating procedures (SOPs) in order. Doing so drives out non-value-added activities and improves efficiency. If you don't do this first, technology does nothing more than automate your bad processes! On the other hand, once your SOPs are dialed in and mapped out, the new technology can help you eliminate certain steps and activities by automating certain tasks.
The software platform you invest in should allow you to create a set of work rules that automatically route tasks to the right people at the right times. If the software can't do that, don't invest in it. Here are some key things you want to be able to do:
Embed your SOPs in the platform for immediate access, including on mobile devices. Most sound platforms have a knowledge section to make the information available.
Create workplace rules that direct assignments. Most have an artificial intelligence (AI) engine so you can configure how tasks are assigned to people.
Employ mobile technology in the field, creating the ability to have real-time information on project status to better manage resources.
Integration
The actual integration of the software is critical. Thus, integration is a critical factor to consider when deciding which software to invest in.
There are some basic essential platforms you need to be thinking about:
Financial accounting. QuickBooks is a good example. It is able to produce all of the standard accounting reports to keep the government and banks happy, while also automating accounts payable and receivable, not to mention payroll.
Managerial accounting. Xero is a good example here. It's able to take financial data (from QuickBooks) and assign it to steps in a process to expose real costs and profitability.
Customer relationship management (CRM). Zoho is a good example here. It is able to automate everything from list curation, sales, marketing, emails, etc. It also integrates with QuickBooks for invoicing customers.
Websites, blogs and social media. Weebly is a good example here. This website platform integrates with Facebook, LinkedIn, Pinterest, etc. You can set up accounts to manage your entire online presence and also establish a blog site to publish ongoing content.
Project management. Zoho is a good fit again. It has a project management module that operates like a simplified version of Microsoft Project. Most importantly, it integrates with QuickBooks for invoicing.
This concept of cross-functional integration is very important. For instance, can your accounting software communicate with your CRM software? If it does and you keep the information current, you can closely track costs and automate invoicing. This allows you to be more accurate and timely with billing, reducing the amount of human time required. If it can't integrate, you are losing out on many of the benefits of automating.
Note that there are several landscape industry-specific programs available that allow for seamless integration of many of these key areas, such as Aspire.
The Future Is Automation
Automation is definitely where technology is headed. The idea of automation, as opposed to simply automation, is how technology extends human performance, not how it replaces it. If the majority of routine, error-causing tasks are eliminated, the operator can turn his or her attention to activities that provide a better contribution to the business.
So think about what is possible. How can you use technology to create new abilities, such as automated billing and payments, satellite-based property measuring, GPS truck and crew tracking, operator-less robotic mowing, etc.? How could you impact your projects when the project (crew) leader has an Internet-capable tablet? With today's technology, the sky is almost the limit—and it's even within reach of small companies.