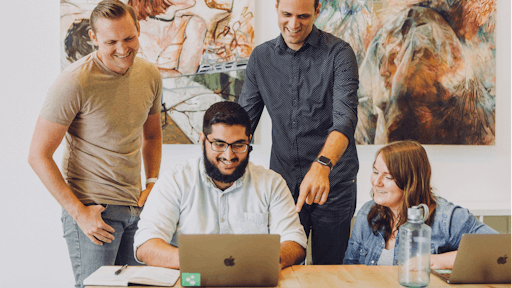 Yes, you read that right.
Consumers rely on reviews when they are shopping around online or looking for their next service provider. Naturally, negative reviews about a company can be a big red flag. Those same negative reviews can say a lot more about a company than "stay away."
Bad reviews are not necessarily bad. They can provide a lot of support to your business and help it grow or evolve into something stronger.
Negative Reviews and COVID-19
Right now, there's a lot going on in the world and people are scared, frustrated and confused as to how their daily lives are going.
Over the course of the COVID-19 pandemic, you might notice a rise in angry or negative reviews from customers who are upset that they don't have access to the usual services you provide.
For those forced to close due to the restrictions related to the coronavirus, customers may be angered or complain about not getting service.
The best thing to do in this situation is to remain calm, no matter how hurtful the words are. Respond in a professional manner by addressing their concerns, apologize for the inconvenience and assure them that as soon as you can reopen and continue business you will.
During the pandemic, the safety of your employees and your customers should be the top priority. By showing your clients that you care about their safety and their concerns you'll gain more of their trust and their respect.
Engage with Your Customers
Receiving negative reviews is always tough and a natural first reaction might be to lash out and take it personally. It's only human nature to be hurt by words spoken against us or the company we worked so hard to build.
Nobody likes to be bad mouthed and as tempting as it might be to put that commenter in their place it's not going to do your company any favors. It's bad for business and could cause your customers to lose faith in you and develop mistrust towards your quality of work. The more you lash out at negative feedback, the more you enhance their argument against you.
For example, let's say one of your customers wasn't happy with a service you provided. Approach the situation in a calm manner and apologize for the poor experience they might have had with your company. Ask for details about what happened and determine if there was a fault with your service or your team member caused an issue. Offer the customers a voucher or a discount for their next job with you as compensation.
This creates the perfect opportunity to publicly show off how your company deals with any issues or complaints. The way you handle bad reviews can turn an unhappy customer into a happy one and it might even get them to leave a positive review in the future.
Potential customers will also see how well you dealt with this problem and feel as though they can trust you and your company. They know by that interaction that if they have any issues with the service you provide, they can tell you their issues and you'll sort it out with no problem.
This will help increase the number of customers you receive as they will have more trust in your capabilities to provide them with an honest service.
Highlight the Positives
Negative reviews can highlight the number of positive reviews you have.
It's like they say, the positives outweigh the negatives. This is exactly what customers think when they see all your positive reviews next to a few negative ones.
If you don't have any negative reviews, then potential customers might doubt the authenticity of the positive reviews on your Yelp/Google My Business/Facebook profiles.
It's easy to turn a blind eye to a couple of bad reviews. They're merely the ramblings of a grumpy customer having a bad day, especially if it's surrounded by a sea of good reviews.
People love to compare the advantages and disadvantages of choosing one company over another. If you don't have any disadvantages to compare this might seem a bit suspicious.
Receiving honest feedback from your previous or ongoing customers is the perfect way to encourage people to work with you, they can see you're genuine and not hiding anything.
Help your Clients Make Informed Decisions
People love to see the pros and cons of service before they make their final decision. As we said above, people just love comparing one company to another before deciding on who to go with.
You might think that displaying your cons would cause bad business, but it has the opposite effect.
Your bad reviews highlight how you operate and what isn't included in your services, which will remove anybody looking for something that you don't do. This will save you time when it comes to taking calls with potential customers. You won't have to explain to them that the service they're interested in isn't something you provide.
This will also help you gain customers who are making educated purchasing decisions. They'll know what you do and what you don't do which will improve your reviews in the future.
Negative reviews can also set a realistic expectation of what you have to offer. Positive reviews can often give your company a glossy finish and make you out to be something too good to be true. This can lead to future disappointment with customers who have unachievable expectations.
Building Trust and Learning from Your Mistakes
It's completely normal to have a few flaws here and there, who doesn't? You must remember that there is no pleasing everybody. No matter how hard you try there will always be somebody there to rain on your parade.
Not every single one of your jobs is going to run smoothly, that's just fact. You'll get a few bad reviews sure, but this doesn't mean you won't get more jobs in the future.
Having both bad and good reviews about you online will show your potential clients that you have absolutely nothing to hide. You're not trying to pretend to be something you're not and you're being completely open with them.
This makes you more trustworthy, approachable and dependable in the eyes of the consumer.
Learning from our past mistakes is what helps us become better in the future. Receiving bad reviews lets you see what your customers are going through and how they feel about the services you provide. By knowing this you can see how your services can be improved and how you can better address the needs of your customers.
You can use the feedback you receive from customers to improve your business and make your services into something that will meet their needs.
Learning through our mistakes is the perfect way to make improvements in your business.
If you have trouble keeping up with online reviews, both good and bad, try a reputation management service. They can respond to reviews incredibly quickly and help you get the most positive exposure out of it.