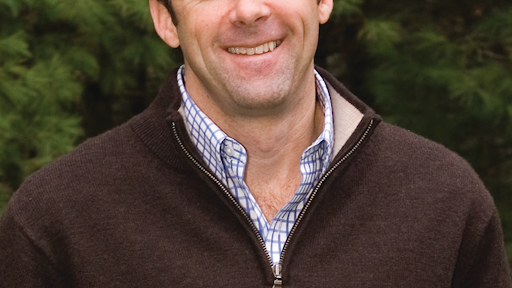 Q: For many contractors, "customer retention" has been the biggest concern over the past couple of years. But it seems as though "employee retention" is even more important, because without great employees you can't meet customer expectations. Do you believe that?
Client relationships hinge on how well their needs are anticipated and then met. A revolving door of employees—be they account managers, salespeople or field labor—compromises client comfort and trust. The bottom line is that we must understand what's going on with client properties better than they do. We couldn't say that with confidence with significant employee turnover.
Q: What does YardApes do to attract quality personnel to the company?
A positive image in the community is key. Clean trucks, equipment and uniforms are first impressions, and potential employees sometimes come in to fill out applications based on those things alone. It's a disheartening reality that any guy in town with a pickup truck and mower can call himself a landscaper. That guy might be the answer for some clients. That guy is not the answer for prospective employees who are looking for careers in the Green Industry.
Also, applicants come in to see us as a result of our commitment to volunteerism. It's deeply gratifying to hear that someone wants to build a future with our company because of our community outreach efforts. It stands to reason that if we donate our time to enhance and revitalize our town's civic venues—and to make it a priority to give back—then why wouldn't we treat our employees well?
Q: What are you doing to build a strong company culture and hang onto employees?
We go to great lengths to build and maintain a crew of highly trained, motivated and experienced professionals who take pride in their work. That goal is impossible without engendering a culture of respect and integrity. Equally important, we promote a culture of learning. We have systems in place that provide focus and help with personal goal setting, the foundation of which is Ape Achievements.
The impetus for creating Ape Achievements was to promote learning and increased productivity. But we also knew that having measurable goals or achievements to which we could attach a dollar value would alleviate the frustration of employees asking for raises at random, and oftentimes without merit. It seemed arbitrary that one would receive compensation for length of time spent with a company rather than growth within the company.
Lastly, but no less important, we work hard but also play hard. Work hours and conditions are oftentimes extreme, so we make a point to have fun when we can. Our monthly outings are as varied as cookouts, bowling and amusement parks, or wing night at our local sports bar. Employees' families are encouraged to attend the outings. We also have an annual holiday dinner where we name our Ape of the Year, the employee voted on by both co-workers and clients who consistently demonstrates professionalism. Our summer picnic is always a big draw as well. Although our monthly outings aren't necessarily for team-building, the dynamics among staff are always improved when we come together to have fun and decompress.
Q: What role does certification, specifically the Landscape Industry Certified Manager classification, do for your company from both an internal (employee morale) and external (branding) standpoint?
To be certified and credentialed means unequivocally that we are safer, more knowledgeable, more efficient and more productive. The Landscape Industry Certified Manager classification builds client trust. It sets us apart from the other landscape firms in our area.
In terms of branding, the logo appears on our marketing pieces, website, invoices and client proposals. Additionally, we include a customized Landscape Industry Certified tri-fold brochure in our presentation folders when giving bids to prospective clients.
Internally, the certification is a great motivator. It's an incentive for growth and development that benefits the individual employee, the company as a whole, and of course the client.