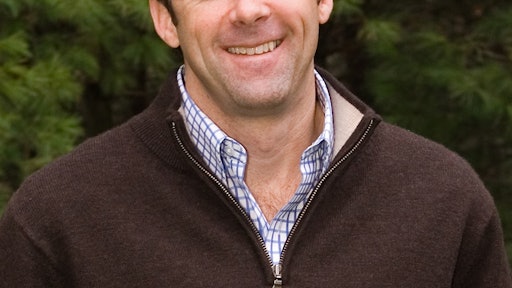 Shayne Newman, owner of YardApes in New Milford, CT, says that his company has systems in place that provide focus for employees and help with personal goal setting, the foundation of which is Ape Achievements.
Ape Achievements is designed to do three primary things:
Promote learning
Increase productivity
Tie employee compensation to goal achievement
"The monetary incentives get the employees' attention, but it's more than a pay raise that keeps everyone pushing forward—employees at YardApes are in charge of their own paychecks," Newman points out. "As a result, we see improved self-esteem, healthy competition, and pride in the employees who continue to master the tests and certifications."
Certification Incentives. For example, an employee receives a 10 cent per-hour raise for each Landscape Industry Certified exam module passed. A one dollar per-hour raise is earned when all modules have been successfully completed. Employees pay for their exams, but are reimbursed in full upon completion. "We arrange transportation to the testing site," Newman points out. "I also attend the testing as a show of support."
Spanish Language Incentives. Other Ape Achievements include mastery of language, a one dollar per-hour raise for employees who are bilingual—defined loosely as an employee who is competent and comfortable speaking with customers and who can act as translator for the company's Hispanic employees. To make that an attainable goal, Newman has brought in community literacy volunteers to teach English.
Truck Operation and Pesticide Application Incentives. Employees who hold a driver's license and who demonstrate safe truck and trailer operation—as determined by a YardApes test—receive a one dollar per-hour pay increase. Those who pass the state's pesticide exam receive a dollar per hour increase as well.
Horticulture Classes. Employees who wish to attend class at the local college's horticulture program are encouraged to do so. YardApes pays the tuition, but requires employees who receive a grade below 70 to reimburse the tuition.
"These are examples of our Ape Achievements," Newman says. "We keep the entire list on a grid in our shop that charts each employee's standing in the Achievements program. Having the grid in plain view creates healthy competition and is a source of pride for everyone."
Visit the YardApes website for a closer look at this leading Green Industry company.
Companies in this article