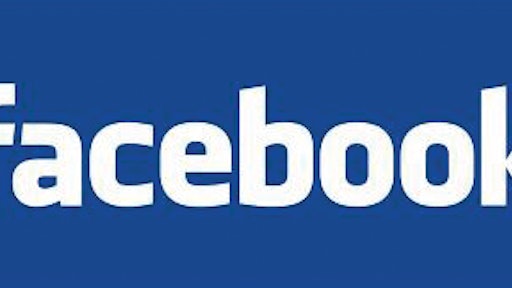 The number of social networks and smartphone apps has exploded. All of this can get very confusing, not to mention time-consuming. Social media expert Chris Heiler helps us break it all down so you can actually formulate a social media strategy that's not just fun and trendy, but also helps you grow your business.
To get started, let's take a look at Heiler's list of the five most important social networks as they relate to generating qualified leads and driving sales.
Facebook helps keep you top-of-mind
The majority of a Facebook Page's fans will be customers, employees, family and friends—not prospects. Think about it: Why would someone like your Facebook Page if they weren't already familiar with your business?
Facebook is used best as a real-time complement to your company website, helping keep people updated and current with your business. Use it to stay top-of-mind with your current customers to drive referrals and repeat purchases.
Facebook is also effective for marketing your seasonal services like lawn aeration, irrigation start-ups and holiday decorating. Why? Because you're touching base with existing customers to promote additional services. Taking this concept one step further, you could offer Facebook followers a fan-only special on a certain product or service, for example.
Finally, a paid Facebook ad promoting your services can be highly effective if done correctly. You can target people based on where they live, their interests, gender, age, etc.
Google+ for top-of-mind, new leads via search
Google+ can be used in a similar way to Facebook. Just realize that G+ doesn't have the large audience like Facebook does as of yet.
The competitive advantage Google+ has over Facebook is its impact on Google search results. Social signals are now impacting search, and the impact is only going to become greater in the future.
This opens the door for attracting prospects via Google+. Most of your prospects begin their search for landscape products and services via Google, not Facebook. So a strong presence on Google+ can contribute to your website attracting more visitors and more qualified leads.
Twitter can reach influencers
Twitter can be an effective way to generate leads because of its ability to reach influential users in your market. "I find it to be the easiest way to connect—and engage—with influencers," Heiler relates.
It can be effective for both commercial and residential clientele. Use Twitter to get on your prospect's radar, and then follow up through other channels.
You can also connect with local media and other local organizations to get on their radar. They might be able to introduce you to their audiences at some point.
LinkedIn great for business-to-business prospecting
LinkedIn is best for commercial (business-to-business) companies as it relates to generating leads and sales. LinkedIn can be a really powerful prospecting tool, as it's a good way to get "warm introductions" to potential customers or partners, as opposed to traditional cold calling.
You should create a profile for both yourself and your company. In the professional setting LinkedIn provides, these pages serve as your resume, so to speak. So treat them as such—with creativity, professionalism and attention to detail.
Pinterest uses images to drive people to your website
"The only reason I'm mentioning Pinterest is because, in a short amount of time, it's driving more traffic than most other sites," Heiler points out. "But traffic for traffic's sake is worthless—it needs to be driving qualified visitors to your site."
You'll want to pin images from the landing pages on your website so the traffic from Pinterest goes to a page where the visitor can take action. Here's a good example: pinterest.com/pin/19210735881152298. Check it out and click on the image to see what happens.
What you might want to do is pin an image of an outdoor living space you just built for a homeowner. That image would then direct people back to your landscape design/build landing page on your website.
You can also pin images from your blog posts. That's mostly what we're doing with pinterest.com/inboundagency/insights/.
Tools to help you create attention-grabbing content
Some social media platforms, such as YouTube (videos) and Flickr and Instagram (photos), are best for seeding your company's social networks with compelling content. These tools typically don't generate leads and sales on their own, but can still be useful.
For example, you could share a YouTube video on a Facebook page or your Instagram images on Twitter. Many of these networks and apps complement and support each other. A good example of this is how one of Heiler's clients, Neave Group Outdoor Solutions, has their employees take photos with Instagram and then post them on Twitter and Facebook.
These social networks and apps should also be viewed as stepping stones to your company's website. They can be effective in earning the attention of your audience and then engaging with them, but you need to move them to further action, which typically means getting them to your website or to pick up the phone.
Monitor your efforts
Heiler uses HubSpot (all-in-one marketing software) with his clients because it allows them to monitor the traffic from each network and actually track leads and customer conversions from each. "This closed-loop reporting is becoming really popular with our clients because they want to know that their time and resources are getting results," Heiler says.
"We suggest creating unique landing pages on your website, offering free content for visitors to download, and then drive traffic to these pages via your social channels," Heiler goes on to say. "That's really how you generate leads, and this is what HubSpot does for our clients."