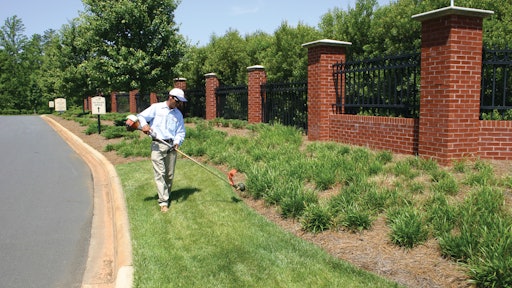 I have bid hundreds of millions of dollars of commercial lawn maintenance in my career. If I learned anything, it is that there is more to the RFP (request for proposal) than what is merely written in the document. Much too often you are so excited to be invited to bid on a project that you fail to fully understand what you are being asked to propose.
1. Focus on Fact Finding. Once you receive an RFP, your next job is to go on a fact finding mission to find out what the client is really looking for. Hopefully you will be asked to attend a site walk with the client. If no site walk is scheduled, take the initiative to call the client and set up some time to meet them.
This presents an opportunity to ask the client some very important questions:
What did you like the most about your current vendor?
What are some things that you would like to see improved upon?
Prior to the meeting, make sure you have reviewed the specifications and site so you can have the client clarify any questions or concerns you may have. Show the client that you have taken the time to make yourself familiar with the property—and that you are trying to resolve any concerns they may have. A proactive approach leaves a very positive impression.
2. Accurately Complete a Site Take-Off. I am often stunned with the lack of commitment that some contractors make to accurately completing a site take-off. Too many contractors still do the drive-by and guess at measurements and plant material counts. This is a formula for failure.
Today, you can take some of your measurements with computer-generated programs. However, you still need to visit the site in order to be sure that what you saw on the computer clearly represents the site at that point in time. You also need to look at the property to determine the degrees of difficulty that may add man-hours to your standard production rates.
It's simple: The time spent doing an accurate take-off will pay incredible dividends if you are awarded the project, or if you find the need the rebid the same project in the next one to three years.
3. Grasp of Your Numbers. In order for you to come up with an accurate bid, you need to know your production rates, equipment costs, labor costs and overhead. These costs need to be reviewed on a regular basis to be sure that they reflect the current economic conditions, along with your company's financial forecast.
Even when contractors do have an understanding of their costs and production rates, they sometimes get scared and start using numbers that they heard on the "street". This is a very dangerous practice. The contractor's justification is that the client will never spend the money associated with their costs, overhead and profit desires. The reality, though, is that your numbers do not lie.
4. Preparing the Formal Bid. Contractors often return an RFP in a nice folder prepared on a standard template that we use on all of our bids. It is time to think outside of the box! You need to be sure that your formal bid addresses many of the concerns and needs that were brought to your attention during your fact finding session with the client. It is ok to use a standard template for the base frame work of your bid. However, you need to customize your cover letter and categories within the specifications too show that you addressed their needs and concerns.
You should never mail a bid to a client without having a meeting to discuss what you have proposed. Ask for this meeting to review the proposal and specifications. At this time you can also show the client that you have addressed all of their needs. Try to keep the discussion regarding price to the very end of your meeting. You want to sell the client on what makes your company "special" and why they should hire you.
5. Follow-up. If you are unable to get the client to commit to your proposal at the time of your meeting, set up a specific time when you can follow up with them. You want to keep them engaged while all of this information is still fresh in their minds. Have a strategy during these follow-up sessions to get the client to sign up with your company. Listen to what the client is saying and be prepared to explain to them why your proposal is the right choice.
Even if the client decides to go with another vendor, keep in touch with them. Another opportunity could be right around the corner.
Gary S. Goldman has been a management consultant to the landscape and pavement industries since 1985. He travels throughout the United States consulting with landscape, tree service and irrigation contractors, pavement companies, related associations, manufacturers and vendors conducting one-on-one consultations, seminars and workshops. Gary is also a radio talk show host with emphasis on business and politics. He can be reached at 508-652-9771, [email protected], or visit garysgoldman.com.