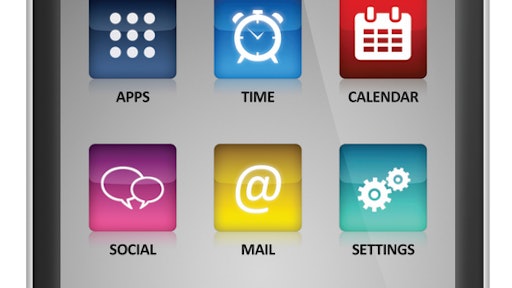 As a small business owner, there are several apps out there available to help you stay organized, connect with customers and manage your business. Here are just a few to consider adding to your smartphone or tablet.
HootSuite
Most all small business owners are using social media to connect with their customers and vendors. HootSuite is a free app that helps you to tap into several social media networks at once, when the mood strikes. It's a real time saver that helps you post to multiple sites at once from your phone or tablet. HootSuite can also schedule posts in advance and analyze social media traffic tracked in the app.
Square allows you to accept payment from customers on your phone or tablet. It would be especially helpful for dealers or contractors out in the field supplying products or services. Many small business owners are turning to Square for its small fee of just 2.75% per swipe. There are no additional fees, and the app and card reader are both free.
Google Drive
The Google Drive app allows users to import several file types from your computer to your tablet or smart phone. Files can be easily edited and shared. A cloud drive, Google Drive lets you store any file type via a virtual drive app or the web.
Addappt
Addappt is a free app that helps keep all of your important business partners' contact information up-to-date. The app updates the contact information for individuals who use the app automatically when it changes. Contacts can be organized in different groups (for example: employees, customers, suppliers, etc.) and contacted individually or as a group.
TripIt
For business owners and their staff, travel for different industry events, tradeshows and training can be a big investment in time and money. TripIt helps track all travel arrangements and neatly organize it into a complete itinerary. Forward confirmation emails to [email protected] and TripIt will automatically build an itinerary that can be accessed online or through your phone or tablet.
Expensify
A great follow up to TripIt is Expensify. Expensify offers a simple solution for creating, approving and exporting expense reports. Users can quickly add mileage and cash expenses, as well as synch the app with card transactions. Expenses can be assigned to certain accounts, projects or custom fields. A SmartScan feature allows users to eliminate the paper receipt in filing expenses.