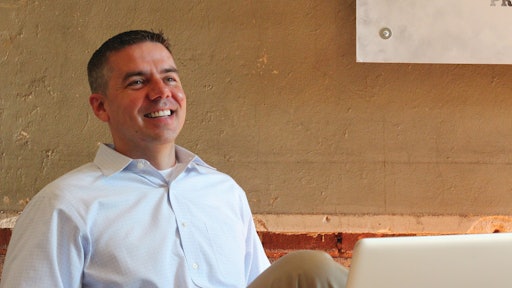 Donnie Shelton, founder and CEO of Triangle Pest Control in Holly Springs, NC, started out with a modest 23 accounts in 2006. In less than 10 years, he has grown his business to serve thousands of North Carolinians with multiple area locations.
As any company's customer base grows, so does its employee base. Shelton knew he needed to create the proper systems and standards early on during the company's growth cycle in order to maintain quality, efficiency and profitability. Launching his business with a computer science and Air Force background, Shelton adopted the philosophy of developing infrastructure and then growing into it, rather than re-inventing systems each time there is a jump in business.
The problem Shelton ran into was that he couldn't find an existing software program that did everything he needed it to do on the "back end" with respect to personnel management. "If the purpose of a people management program is to make life easier, juggling more than one platform is counter-intuitive," Shelton points out. So he invested in the creation of a software package called Forgely.
After using the program for several years and teaming up with Real Green Analytics, the Forgely software package was eventually offered as a resource to others in the industry. With the upcoming release of Forgely 2.0, potential customers have the opportunity to test the product with a 30-day free trial.
Streamlining people management
Today Triangle Pest Control is able to streamline all essential personnel-related tasks with Forgely. "If you're a company, like ours, that doesn't have a dedicated HR department, this is a great way to take some load off of your 'HR manager' who is also wearing other hats," says Jesse Rehm, chief operating officer at Triangle Pest Control. "Forgely is effective at helping to prevent all of those little employee-related odds and ends from slipping through the cracks of a growing company.
Triangle Pest Control uses a handful of the software's features on a regular basis. Those include:
Time Clock, a web-based feature that employees can tap into via an iPad
Company Directory, which includes an employee roster where each employee can access his or her own personal profile to update information like phone number, etc.
Manager Dashboard, which includes an overall to-do list, with emailed reminders, to help each manager keep track of important tasks such as employee training needs, site inspections for quality control, etc.
Employment Applications, where all applications, including those received through the company's website, are archived in Forgely and made searchable and sortable by a variety of criteria
Standardized employee training
Service University is another important feature within Forgely. It allows technicians, managers and customer service representatives to participate in specific online training programs. The system is much like what you would expect from taking an online course at any accredited university. And the same way students must pass courses in order to graduate, Triangle Pest employees must pass a series of learning milestones in order to work in the field or office.
Triangle Pest Control managers have the opportunity to upload their own training materials to Service University. "I was one of the original creators of this," Rehm relates. "We identified what each type of employee needed to know in order to work on their own. We are very systems-oriented. So I created exams based on our existing standards and procedures which already existed electronically (so employees could study them). Then, when it comes to things like entomology, we already had a lot of information on our website, so I just linked that through to Service University. We also built some PowerPoint presentations on different topics, like equipment, to help train employees. Another good source for training materials has been our insurance company, and also one of our chemical suppliers."
It's important to note that this Service University online training does not replace any specific training and/or testing that's needed to maintain certain certifications and licenses from governmental entities, associations, etc. Rather, this training helps to ensure that certain performance standards are maintained within a specific organization, in this case Triangle Pest Control. That said, many of the Service University tracks do help employees earn continuing education credits (CEUs) toward maintaining some of their existing certifications.
Quality assurance
Along with standardized training, a place for standardized documentation is really what helps Shelton manage his business more effectively. Forgely allows tasks to be scheduled far in advance, either as recurring, service-specific items or as individual to-dos.
"We are big on quality control," Rehm points out. "We can pre-build schedules with email reminders so our branch managers can better keep track of what properties they need to visit, when and how often."
The software also has the capability of retaining work orders, learning objectives, manager/technician check-in notes, employee history such as incidents, and more—depending on individual needs. This documentation aspect helps ensure that technicians are following standards. If something goes awry on the job, employees can record the occurrence, how it was handled, and the resolution.
Honest record keeping is the recipe for success here, which is why Shelton promotes internally. Triangle Pest managers regularly check in on jobsites to ensure customer satisfaction. Then they record their findings using Forgely. Managers also have the capability of using mobile devices to record their findings real-time in the field.
By organizing the entire company under one metaphorical roof, Shelton can get back to working on the business instead of in the business. If there is ever a legal question about employee performance, Shelton can easily scan Forgely for the answer. All of the information is archived for as long as he chooses, by employee, and can be filtered for a specific date range.