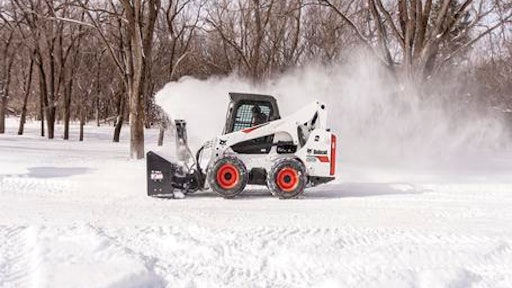 The sharing economy is a phrase that's frequently tossed about, but what does it mean? Generally, it's technology built for the purpose of sharing resources. For example, Uber uses the sharing economy business model in that it lets vehicle owners allocate their unused resources—time and their vehicle—to escort people to where they need to go, disrupting the traditional taxi model. Airbnb does the same thing, except with living spaces that are going otherwise unused, disrupting the traditional hotel model.
Sound familiar? Do you have assets that are unused or idle at times? What if those assets could generate an extra revenue stream for your business? What if you could be part of disrupting the traditional outdoor equipment game?
DOZR, or dozr.com, enables the exchange of landscaping and outdoor equipment for money. An added bonus is that you can rent equipment from other contractors when your equipment is over-utilized or in need of repair, or your promises exceed your current equipment capabilities. This can be a mutually beneficial workaround, especially when it's during the off-season or in between jobs, or really busy, depending on whether you're the one purchasing the rental or the one listing the equipment to be rented.
How It Works
According to DOZR CEO Kevin Forestell, "The whole idea is to get underutilized assets in contractors' hands making money, because that's what they bought them to do." As the former owner of a commercial landscaping company, Forestell knows from experience. He hated watching his snow removal equipment, skid steers, backhoes and tractors sit idle, whether it be winter or summer.
"DOZR can help contractors be profitable and achieve other goals by changing the thoughts about equipment ownership," Forestell explains. He says many smaller companies, including landscaping businesses, purchase equipment as an investment in their business. Now the equipment that they aren't using in their off-season is being rented by larger general contractors, and agriculture, mining and earth-moving companies, thereby still earning income, even if it's not in use by the owner.
The two-year-old company's website reiterates, "The cost of owning and operating equipment is a key factor in profitability, and having equipment sit idle costs money. We started DOZR to enable business owners like us to earn additional revenue from their idle equipment and allow contractors to rent high-quality equipment at lower rates than they find with traditional equipment rental companies." Forestell knew from research that there was no easy and secure way to rent your underutilized equipment before he co-founded DOZR. As an added benefit, rates on the contractor-to-contractor platform tend to be about 40 percent less than retail rental rates and the variety of equipment is greater.
And outdoor power equipment dealerships and rental companies should not feel left out of the game either. DOZR can also be compatible with your business. Forestell says the relationship is different, however, because DOZR acts more as an Expedia, a website that acts as an online marketplace for discounted vacant hotel rooms. This means that dealers can list their available equipment at a discount—since any profit is better than no profit just like an occupied hotel room is better than an unoccupied one—while comparing their rates with competitors and competing with them. This profits dealers who can also browse equipment to rent for their customers, especially if it's in a new industry that they haven't broken into yet, to test its success.
What You Do
DOZR is free to join and it is also free to list your equipment. Forestell says there are two options once you log onto the website: Choose to instantly book a rental on the website at standard rates through a built-in rental coordinator, or browse or window shop for the equipment contractors listed at their own set rates. Rates, of course, vary based upon the age and condition of the equipment.
To use the built-in rental coordinator, all you have to do is enter your name, company, location, email address, phone number and the kind of equipment you're seeking. The service then matches you with an equipment provider, so you can avoid wasting time searching and window shopping.
"It's a pretty wide range of equipment," comments Forestell. "When it comes to snow removal, we have absolutely everything." However, the way the website is categorized makes it easy to navigate, whether you're in landscaping, construction, snow removal, etc. Some categories include:
Excavators and mini excavators.
Vehicles, including pickup trucks.
Tractors.
Backhoes.
Skid steers.
Track and wheel loaders.
Aerial work platforms.
Specialty equipment.
And more.
As an example of how landscaping contractors might use the online marketplace, Forestell explains, "We're actually supplying fleets of pickup trucks to landscape contractors, both for snow removal and also for their summer needs. It's a way for them to scale up quickly, with no risk and no commitment. Even if they have a job that's only going to be a couple months, they could rent a fleet of pickup trucks, scale up and then scale down very quickly after that job."
What the Marketplace Does
The online marketplace also has other features to make the experience as seamless as possible. For instance, the service takes care of all of the typical rental headaches, like payment, logistics and insurance.
Many of the contractors who list their equipment expect to be paid as soon as possible; after all, it's a quick way to generate revenue. "So when contractors rent from DOZR, they pay up front and DOZR pays [equipment rental providers] at the end of the rental period. That way, contractors who list their equipment are able to free up cash pretty instantly," says Forestell. "In this industry, oftentimes the landscape company is the last one at a job site to get paid and that's really the exact opposite of what happens with DOZR. Coming from this industry, I knew that was something that we just had to fix for the landscape contractors. It is a way to get money very quickly."
The company also handles all of the logistics of the exchange, such as inventorying the equipment, resolving disputes, providing rental contracts and scheduling deliveries (including even same day or next morning). Although dispute resolutions are rarely necessary, they typically involve small incidents, such as a broken window or empty fuel tank. But if something were to happen, DOZR would know as a result of already surveying and inventorying the equipment, documenting it through pictures and video. If necessary, the service can back-charge irresponsible renters.
Insurance is another tedious task you don't have to worry about. If equipment disappears or incurs damage, DOZR's insurance is responsible for assessments and payments. "An owner can always feel safe when their equipment is rented out," Forestell reassures.
The Future
While DOZR is available across Canada, its target market is now the U.S. In fact, the service recently moved into New Jersey and Florida, and plans to enter the Illinois market soon. Forestell admits the company is also working in other areas, such as Wisconsin, too. He credits the rapid expansion to organic growth. "Customers are coming to us," he says.
With the insurance feature reassuring customers they can place their trust in the online marketplace, Forestell concludes, "That's why we're seeing such explosive growth, because there really aren't many downsides. I wish it was available back when I owned my landscape company. For us, it's about educating the customers and making them aware that DOZR is available, and just how safe it is. As soon as people get it and understand, they dive in. It changes the way they look at their business, the way they purchase equipment and the way they conceive equipment ownership. It becomes more of an investment than a tool in a toolbox."