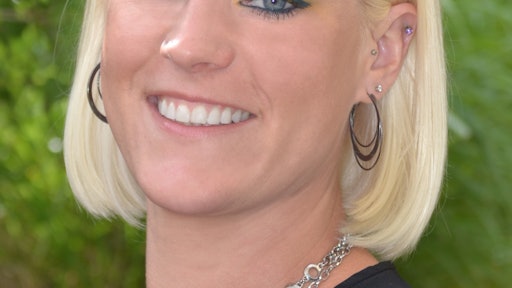 Over the last couple of months, I've been doing exactly what I thought I would be doing in my first months as Green Industry Pros editor. A ton of research. Part of that research comes naturally as I cultivate noteworthy and cutting-edge news for you in the The Pro Report e-newsletter.
We've had a lot of fascinating stories. But you know how the news can be sometimes—all thunderstorm and no sunshine. In fact, some recent news articles have ranged from bad to ugly, including Fred Whyte, former president of STIHL Inc., a well-respected leader and industry titan, passing away, to a senseless assault from a mentally ill landscaper:
Man of STIHL, Power Tool Icon, Dies after 45 Years of Service (greenindustrypros.com/12350287).
Lawn Care Equipment Thefts on the Rise, Police Say (greenindustrypros.com/12351257).
How's Your Driving? Pedestrian Hit by Landscape Truck in Idaho (greenindustrypros.com/12351224).
Landscaper Breaks with Reality, Assaults California Woman with Pickaxe (greenindustrypros.com/12351501).
On the other hand, I've also noticed a lot of good works and old-fashioned fun in the news, too, including the expansion of the availability of H-2B visas for seasonal workers, to a student increasing use of solar power for environmentally conscious landscaping customers, to a remote-controlled slope mower recreating Leonardo da Vinci's infamous Mona Lisa on a hillside in the Czech Republic:
Trump Administration Allowing More Low-Skill Foreign Workers into Country (greenindustrypros.com/12353051).
College Student Harnesses the Sun to Power Lawn Care Business (greenindustrypros.com/12353088).
Remote-Controlled Mowers Recreate da Vinci's Epic Mow-na Lisa on Hillside (greenindustrypros.com/12345282).
While researching and writing the articles for this issue, however, the scales tipped in favor of the good prevailing in the green industry. In the Contractor Profile on Page 8, DeMelo Brothers Inc., a 40-year-old, family-run landscaping business, insists not only on retaining the old-world workmanship of the founders who immigrated from Portugal, but also honesty in customer service. "Be honest with customers, do an honest day's work and get rewarded for it," says DeMelo Brothers co-owner Rob DeMelo.
In the Dealer Profile on Page 12, Lacey Gassett, general manager and future owner of Gassett's Lawn Products, offers up advice at all hours of the night and weekends to demonstrate how diligent and responsive she is to her customers' needs. In fact, don't be surprised if she even offers her assistance at the local Home Depot if you looked perplexed. Being friendly and resourceful is instinctual for her, especially when it comes to knowledge of outdoor power equipment. 
In the Supplier Profile on Page 16, DOZR helps take the headaches (like payment and insurance) out of renting outdoor equipment by creating an online marketplace for landscape contractors and dealers looking to rent and borrow equipment, making everyone's lives easier and more profitable.
Good is good. After all, according to Dale Carnegie, author of How to Win Friends and Influence People, "Life truly is a boomerang. What you give, you get."
Thanks and I hope you find as much good in this issue as I did! Drop me a line and let me know what you think.