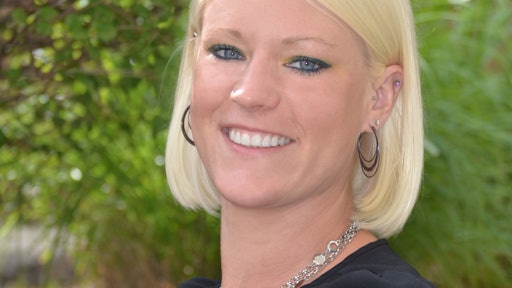 Do you ever just lean back and wonder: How did I get here? Many landscape contractors I speak with are surprised when they realize how long they've been in business or how far they've come to achieve a milestone—whether it be expanding to a new location, surpassing a certain sales target or launching a unique service. Often they don't have or take the time to celebrate—or even contemplate—the little successes before moving on to the next obstacle.
While skill and good old-fashioned sweat equity help landscape contractors make if from day to day, it takes more than that to survive in the competitive green industry. According to a 2017 IBISWorld report, the $82 billion landscaping services market is shared by approximately 508,000 businesses. What makes one landscape contractor better than the rest?
First and foremost, standing out from the competition requires good people to lean on, including you and your landscaping staff, supportive outdoor power equipment dealers and quality green industry suppliers. That's why Green Industry Pros specifically profiles these three segments of the market—in the Contractor Profile, Dealer Profile and Supplier Profile, respectively—in each issue because, like a puzzle, the whole doesn't work without all of the pieces.
Because I'm always on the prowl for a good story, I'm giving you a chance to give credit where it's due, acknowledging not only what got you to where you are today, but also whom:
If you owe your success to pulling yourself up by your own bootstraps and putting together a dream team of green industry professionals who go above and beyond, then perhaps you are fit to be profiled in the Contractor Profile, such as the one on Page 12.
If, over the years, you collected the best equipment and technology, and that's your crowning glory, maybe it's what you pack on your truck and trailer that deserves the spotlight, such as in the What's on My Trailer? on Page 30.
Or there's one certain brand or equipment manufacturer or app developer that really sent your business into overdrive. Why not highlight the company for a Supplier Profile, such as the one on Page 20?
If it's your outdoor power equipment dealer who connects you with the right equipment to whom you owe your achievements, then give the dealership its due in an upcoming Dealer Profile like on Page 16.
Green industry gurus frequently credit their success to not only what they learn along the way, but also from whom. Who comes to mind when you reflect on your landscaping success? Who is deserving of being profiled next? What is the next up-and-coming company or technology breakthrough that needs to be featured?
Let me know and you might see it pop up in the next issue of Green Industry Pros.