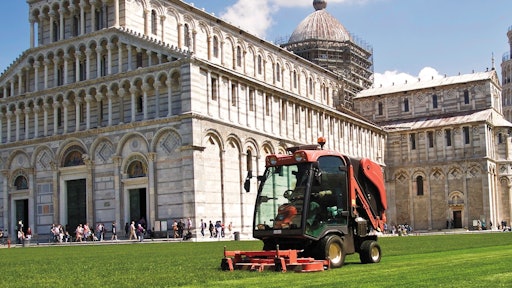 Matthias Zomer from Pexels
Despite growing sentiment that the economy may face upcoming challenges, the landscaping and outdoor power equipment sectors should expect a strong start to 2020.
Reinforcing this outlook, the Outdoor Power Equipment Institute's (OPEI) fall quarterly forecast, which aggregates data from industry professionals, anticipates robust sales and solid outdoor power equipment shipment projections. Additionally, financing rates remain favorable, which could drive more consumers to make this type of large purchase.
The green industry is cyclical, with most sales occurring in early spring. So how can dealers continue to stay top of mind and incite purchases this spring? It's simple, anticipate the needs of your customers.
In the financial sector we're constantly evaluating the economy. While dealers tend to look at seasonal sales data, we're weighing both macro and micro economics in order to help our partners weather downturns and maximize upturns. So, what do our latest findings tell us?
Positive data and continued spending
There are many economic factors that bode well for the green industry, and retail overall: U.S. GDP has grown 2.1 percent (as of Q3 2019), the Federal Reserve cut the interest rate three times in 2019, and unemployment is at a historic low. Because of this strong climate, retail numbers are on the rise: October's retail sales data marked growth for seven out of the last eight months. Despite a small 0.3 percent decline in September, sales are up 3.4 percent over the first 11 months of 2019, while the garden equipment and supplies sector has remained relatively steady with 0.4 percent growth since the beginning of the year. Steady consumer spending across retail continues to provide a small financial boost to the landscaping and outdoor power equipment sector, and the green industry as a whole.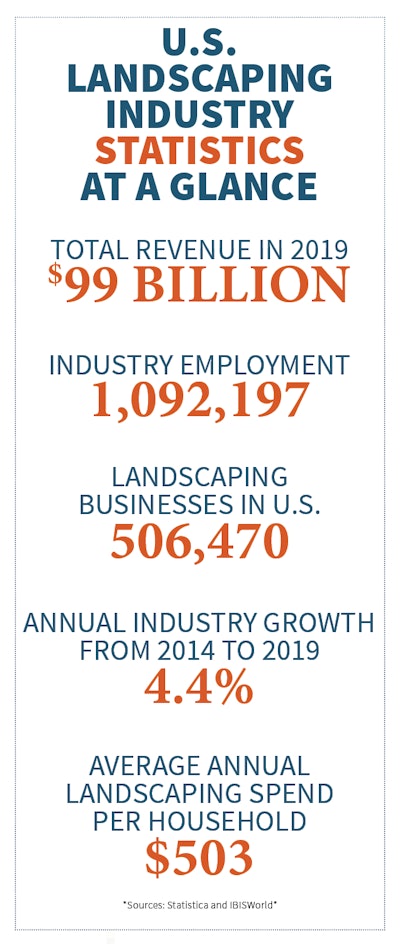 Equipment sales data also highlights underlying demand across the industry. OPEI forecasts a 5 percent rise in consumer lawn mower shipments for 2020 and a 2 percent increase in shipments for both handheld and wheeled outdoor power equipment in the next year. This is a strong indicator that dealers will want to check their inventory to ensure they're equipped to meet demand.
Federal Reserve interest rate cuts are also enabling cheaper purchasing for more buyers. Still, there is concern that tariffs and stock-market swings are weakening consumer confidence and raising fears of a slowdown. Despite sentiment that the economy may stall and the price of goods may rise, the cost of outdoor power equipment hasn't yet been materially impacted.
Planning for the off-season
While the green industry outlook remains positive, business owners should look to develop new, loyalty-building offerings to keep sales strong year-round. It's important to maintain a relationship throughout the year, so that when customers need you, you'll be top of mind. Planning your schedule ahead of time is key, as well as being strategic – such as offering "pre-season" specials where customers can sign up in the off-season. There are three essential steps dealers should consider when looking into year-ahead planning:
Before you even begin to calculate your budget for the new year, sit down, assess where you are and start to plan for where you want to go. Build a road map for not only this year, but consider long-term how you want to continue to grow your business and what you'll need to get you there.
Once you've established a vision and developed a road map for your business, you'll need to ensure that you've got the proper tools and personnel to get you there. Look at your equipment, take inventory of what you have, anticipate what you may need and consider any additional changes you can make to maximize efficiency.
The same goes for personnel. Ask yourself: Do you have the right people in place to maximize your business' output? If no, what changes might you need to make to ensure you achieve your vision.
Continue to strengthen your team
When you think of your team, don't just think of your personnel, but also consider the vendors and partners you leverage to maintain your success. An open line of communication with your vendors is important to maintain in the off-season. This ensures they continue to know your needs, your expectations for the year and how to best serve your business.
The same goes for a financing partner. Your partner is there to ensure your customers have the best financing options available to them to secure the equipment they need at times when they need it. With all that on the line, it's important to make sure you're working with the right one.
Driving sales through financing
When it comes to financing, interest rates are low and it's now more affordable than ever to offer in-store financing. To generate stronger customer engagement, financing options should be easily accessible, tailored to the customers' needs and integrated seamlessly with the sales process. Valuable financing offers can incentivize larger purchases, have the potential to generate repeat business and are economically advantageous in both good times and in challenging periods for retailers and consumers alike.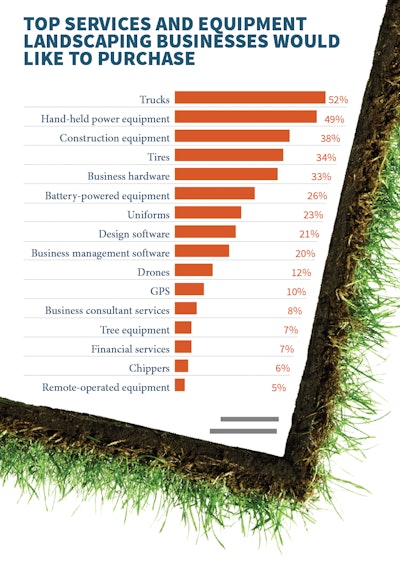 Major manufacturers of big-ticket landscaping equipment like Cub Cadet and Ariens/Gravely facilitate financing deals for customers through their retailers. As long as a borrower is credit worthy, the retailer is incentivized to help find the financing that will help make the sale, even to a client in need. For example, if a critical piece of equipment were to break down and your business didn't have the cash on hand to replace it, flexible financing could help unlock a previously unaffordable purchase. It brings down the upfront cost for the consumer and allows retailers to continue to provide service to a customer in need. These personalized shopping experiences and tailored financing solutions can form long-lasting relationships with customers.
For cyclical businesses like landscaping and outdoor power equipment retailers, it's essential to work with a finance partner who understands the space. A finance partner is a critical member of your team, as they offer customized programs and perks designed with the industry in mind, in addition to making a wide range of payment options available for your customers. Customizable financing increases the purchasing power of the consumer by requiring lower down payments, lower total interest outlays and sometimes longer repayment schedules.
Now that the 2020 fiscal year has kicked off, now is a smart time to focus on what matters most: connecting with customers, continuing to offer new and innovative products, and creating customized financing programs that meet customers' individual needs.
Companies in this article