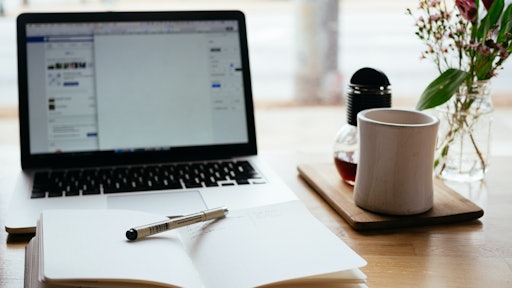 Remember the first time you took an Uber?
For me, it was sometime in 2015, during college. I was heading across town to a party, and my friends suggested we share a car – it was faster than public transit, they said, and even gives us a time estimate! My initial reaction was hesitance: Why not a cab? The whole thing feels so impersonal. But I acquiesced and went along for the ride.
Fast forward five years: I, like many consumers, don't think twice about hailing a car through an app. It's reliable, cashless, and, overall, a pretty clean and safe experience. The notion of "impersonality" no longer registers – I chat with rideshare drivers all the time. Truthfully, not long after that first ride, I could hardly believe I was hesitant in the first place. Where had this app been all my life?
So, what was really at play at the outset? Why was I hesitant, even though the arguments for convenience, seamlessness, and control over the ride experience were plainly in Uber's favor compared to the cab? The answer: Status quo bias – the emotional tendency to prefer the current state of affairs.
Uber was new. I wasn't used to it, so I was reluctant to try it: I was an old dog, and Uber, the new trick. This phenomenon holds true across many aspects of our lives individually and across society at large, from public policy to corporate decision-making and, yes, to consumer behavior. This is the way we've always done it, so it's the way we'll keep doing it.
Enter COVID-19. The "way we've always done it" is gone. In its wake, consumers and society at large are changing their behavior at breakneck pace. Once the pandemic is over – whenever that will be – there is little reason to believe that we'll simply go back to operating "the way we always did it." There will instead be a new way, and a new status quo – virus or not.
As far as consumer preferences are concerned, what does this new normal look like, and how can retailers – and outdoor equipment dealers in particular – best prepare? While still ongoing, consumer behavior trends have begun taking shape. As of late April 2020, online shopping, for delivery as well as pick-up, is on the rise – across age and gender, including previously more traditional shoppers. To adjust, retailers and equipment dealers need robust digital sales and engagement strategies, yesterday.
Data Shows Dipping Toes
To start with the obvious: Retail is a physical business, whereby physical people buy physical things. Given digital transformation, these things need not be researched or purchased physically – they just need to get into the consumer's hands at the end of the process. This much is not new.
What is new is the proliferation of low-contact purchase avenues in the age of coronavirus. People are avoiding stores and buying things online, with many doing so for the very first time. The more that consumers dip their toes in online waters, the more likely they are to keep swimming.
To put this paradigm shift in perspective, let's look at the numbers.
First and foremost, consumers are actively avoiding in-person shopping, even if stores are open. A February 2020 study of U.S. adults available on Statista, a consumer and market research repository, found that 34.3% of respondents over 61 years old were likely to avoid in-store shopping due to coronavirus concerns. That reluctance likewise stands just above 34% for those aged 30-60, and at 28.4% for younger shoppers aged 18-29 – a considerable portion for those least at-risk. This represents a significant behavioral trend: Rather than take the safety precautions associated with in-store browsing, a sizeable chunk of consumers across age groups would prefer simply not to go. And, given this data is from late February, these figures are sure to have increased as the crisis has worsened.
Admittedly, one could argue that those avoiding brick-and-mortar might already be frequent online shoppers, so not much has really changed. Another Statista study of 2,200 U.S. adults, conducted March 24-26th, 2020, tells a different story, as 9% of male as well as female respondents indicated they made an online purchase for the first time over the prior few weeks. Importantly, 61% of males and 58% of females noted they had previously bought something online, before the virus. This suggests the needle has indeed shifted: More U.S. adults are now familiarized with the online purchasing process. Toes have been dipped. And again, the numbers have likely only increased since.
Of course, there is a middle way: BOPIS (Buy Online, Pick-up In Store) offers a purchase avenue that is both digital and physical. To gain insight on COVID-19's impact here, look no further than groceries. Of over 8,000 U.S. consumers in an April 2020 study shared by the National Retail Federation, 20% had bought groceries via BOPIS over the prior 30 days, across urban as well as rural counties. Moreover, one-third of respondents in a March 2020 study reported by Digital Commerce 360 bought food online in the prior week, with 41% doing so for the first time. In response to this growing demand, major retailers have increased BOPIS availability and capacity: In late March, Kroger announced a pickup-only supermarket in Cincinnati, and Walgreens announced its pharmacy drive-thrus would begin offering items like groceries and paper goods at over 7,300 locations nationwide.
Let's put this all together. Many consumers across the board are hesitant to shop in-store. Most consumers were already accustomed to online purchases pre-pandemic, and that share has increased substantially. BOPIS is now a popular means of purchasing everyday household items, as supported by some of America's largest retail operations.
The result is a new status quo: Grandma buys her eggs online now. The initial domino has fallen, where previously traditional consumers have begun to normalize remote shopping. Grandma may very well order her next garden tool, lightbulb, or AA battery pack online, without thinking twice. And Grandpa would very much like his new lightweight hedge trimmer delivered to his door – or at least, to his truck, pulled up by your store. This is the new normal, and lockdown or no lockdown, it's here to stay.
Time to Check Your Tech
So, online ordering is significantly more important now than ever before. What does this mean for retailers, and independent equipment dealers and distributors in particular?
First, the good news. Delivery and BOPIS orders lead to higher margins, since less space is needed per sale, and since retail locations are typically near consumer shipping destinations. In a November 2019 CNBC interview, Target CEO Brian Cornell shared that the company's online order costs decrease by about 40% when fulfilled via a store versus a distribution center. When a customer utilizes BOPIS or curbside pickup, the cost decreases by nearly 90%. So, both distributors and independent retailers stand to gain by working towards easy online ordering for pickup and delivery.
Moreover, despite their move online, many consumers are still actively trying to buy local. In an April 2020 National Retail Federation poll, 49% of respondents indicated they made at least one purchase from a small or local business specifically as a result of stay-at-home mandates. Local dealers and retailers may therefore still have a leg up on Amazon or Big-Box as the delivery or BOPIS option of choice.
Now, to the less-good news. Those margins, and that leg up, are dependent on your technical capabilities to both publicize and support a digital storefront. It is a call to action such as those listed below:
An investment in a website that accurately and professionally displays your items in stock.
An online point of sale system to sell those items.
Business processes to properly prepare and execute the order.
A CRM system to log the customer's information for follow-up.
An effective digital marketing strategy to bring the consumer to your website.
Focusing on search engine optimization, to ensure that, if a consumer searches "lawncare accessories near me," your store is listed on the first page.
Automated tracking links once the order is submitted.
Social media engagement and email newsletters.
Nurturing entirely digital relationships with new customers.
Live streaming a Promo Day on Facebook or Zoom, to foster a sense of community.
Admittedly, this call-to-action may seem daunting, particularly for less-tech-savvy retailers whose customer bases may have, until very recently, trended more traditional in their purchasing and engagement patterns. Nonetheless, the market research suggests that for retailers to thrive post-COVID-19, robust technical capabilities are an absolute must. There are plenty of packages and applications out there that can help, ranging from expensive, state-of-the-art business systems, to simpler tools like MailChimp, Zoho CRM, and PayPal. You may even consider joining some of the major online marketplaces (albeit, for a price) to do much of the work for you, like becoming a seller on Amazon or eBay, or using a third-party delivery service like FedEx.
Wherever your dealership or distributorship might be in its technical journey, just remember: If Grandma can buck her status quo, so can you. The "way you've always done it" need not necessarily be the way you keep doing it. With strong digital engagement, online ordering, delivery, and BOPIS capabilities, you'll have your customers thinking: Where has this dealership been all my life?