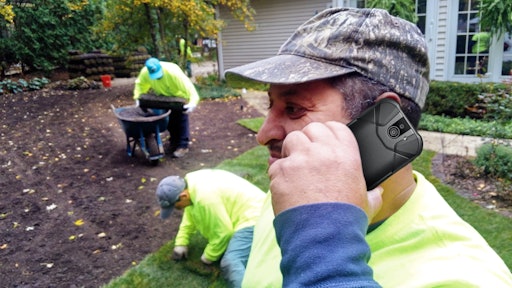 Kyocera
Editor's Note: The following article is brought to you by Kyocera in partnership with the GreenIndustryPros.com.
Using rugged smartphones and feature phones offer a lower total cost of ownership (TCO) than non-rugged devices. They hold value for a far longer period of time than their non-rugged counterparts: they cost less in repairs and replacement, don't require expensive aftermarket cases, and – most importantly – function reliably in extreme environments, ensuring that business continues without interruption.
Durability means reliability ­– why Kyocera rugged devices, DuraForce PRO 2 and DuraXV Extreme, are essential pieces of the solution.
Kyocera's devices are built rugged from the inside out to out to withstand harsh environments and mishaps. Incorporating cutting-edge technology and features designed to function in demanding situations, the devices are the backbone of our Total Solution offering for the green industry whose workforce endures environmental challenges every day.
Military Standard 810G and IP68 profiles for rugged protection
Devices designed for Push-to-Talk (PTT)*
Dedicated SOS/emergency button*
Glove & Wet touch operation
100dB+ loudspeakers
Noise-Canceling technology
Programmable keys
Long-lasting batteries
Two-Year Manufacturer's Warranty
* Additional fees and service may apply.
Beyond rugged design
Drop? Dust? Mud? Water immersion? Kyocera rugged devices are drop proof, dust proof, waterproof with Mil-STD 810G and IP68 certified protection and are Japanese-precision engineered to withstand harsh working environments. They can also be cleaned and disinfected for additional safety in the current environment.
Exceptional productivity features
DuraForce PRO 2 and DuraXV Extreme get the job done with powerful batteries, dual-front speakers and noise cancellation that allows you to hear clearly even in the  noisiest environments. The DuraForce PRO 2 features Glove and Wet Touchscreen operation while the DuraXV Extreme has a raised keypad and programmable buttons to simplify operation. The DuraForce PRO 2 includes an impressive super-wide view 4K action camera for capturing essential project data with a wider view in fewer shots.
Instant two-way communication
Cellular devices with Push-To-Talk deliver much greater coverage than standard two-way radios. Kyocera rugged devices are designed for Push-To-Talk instant communication and feature a large dedicated side button and loud speakerphone. Communicate one-to-one or one-to-many over cellular or Wi-Fi networks while utilizing the productivity features of DuraForce PRO 2 and DuraXV Extreme.
Communication you can count on
Make traveling easier with, 3G and 4G LTE Global Ready support plus LTE international roaming. Cellular/Wi-Fi calling with HD voice, VoLTE for improved voice quality, and Mobile Wi-Fi hotspot capability for up to 10 connections round out the impressive communication features.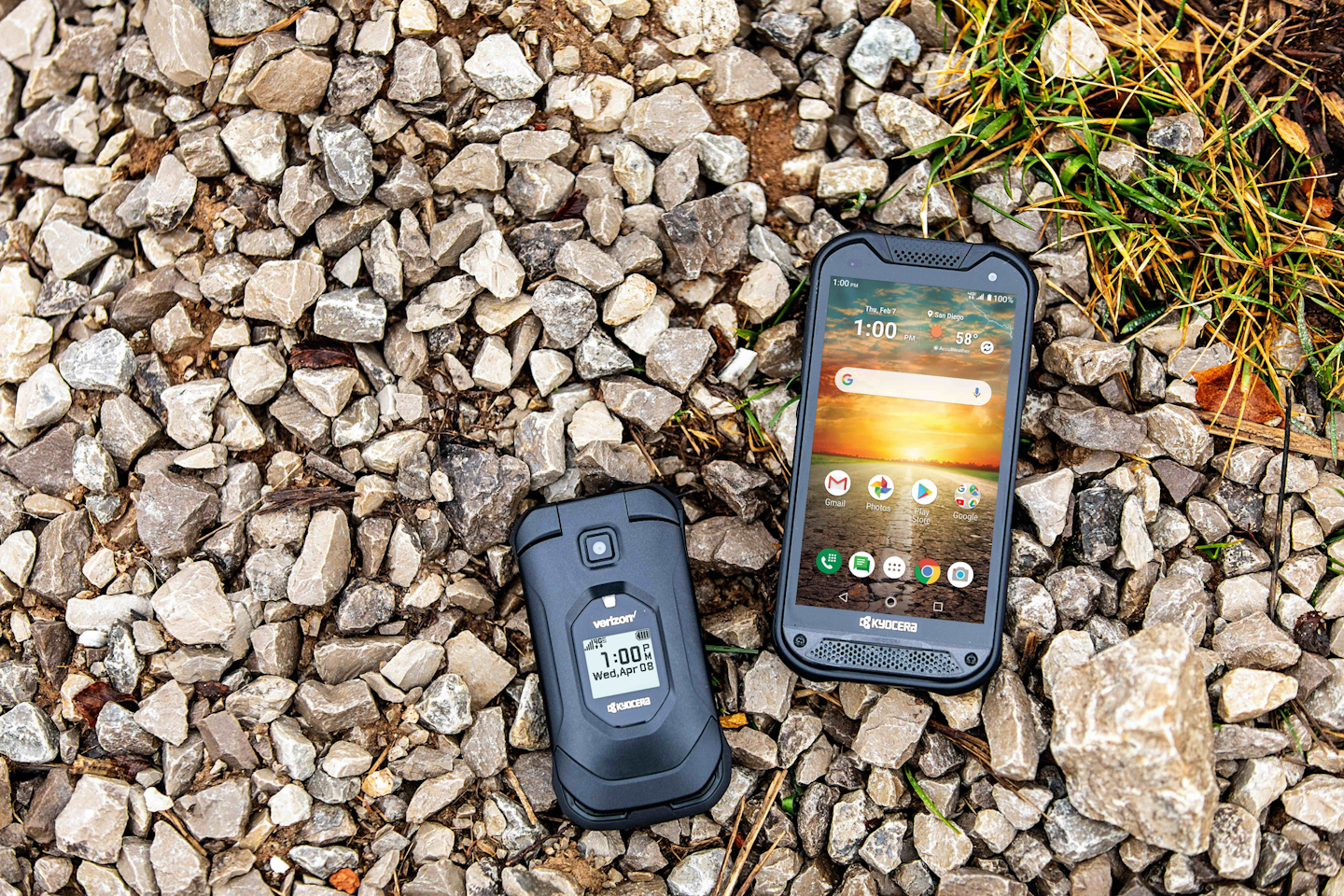 Kyocera

Kyocera Total Solution - mobile applications and accessories to address the needs of the Green Industry
Mobile Applications
Combined with a valued partner application ecosystem, Kyocera aims to help address specific needs of the landscape industry. Top mobile applications for projects include photo/video management, tool tracking, time management, viewing files, and project management. With the current situation and worker safety requirements, maintaining project management from a distance has become more important than ever. Mobile apps allow landscape companies to be more efficient with the resources they already have to problem solve while working remotely.
Kyocera works with a wide variety of application partners to address the unique challenges of the landscape industry:
Safety Management, Worker Safety – CrisisGo, OmniResponse, Truce
Mobile Device Management (MDM) – Airwatch by VMWare®, MobileIron®, SOTI®, 42Gears
Cyber Security – Wandera Cloud Security
Push-To-Talk — Zello, ESChat®, Orion Labs, Verizon® Push To Talk Plus (PTT+) AT&T® Enhanced Push-To-Talk (EPTT)
Fleet Asset Management - Fleet Complete®
Workforce and Time Management – busybusyTM, Actsoft, StreetSmart®
Accessories
Mobile accessories help turn rugged devices into customized tools, making your crew more efficient and productive. All authorized accessories are tested with Kyocera rugged devices for quality and compatibility.
Carrying Solutions: Cases and Holsters
Audio: Remote Speaker Mics (RSMs), Headsets
Charging: Single and Multi-bay Chargers, Wireless Chargers
Vehicle Mounting: Cradles, Rugged Mounts, Hands-Free Vehicle Kits
Scanners: Barcode and RFID Scanners
Specialty: VIBES Modular System, Dedicated PTT Buttons
Leader in Rugged Mobile Devices
Over the past decade, Kyocera has launched more than 100 rugged mobile devices. Made with Japanese quality and precision, Kyocera devices feature targeted hardware and software capabilities along with a dedicated device lifecycle support system, Business Select and a two-year standard manufacturer's warranty. Combined with a valued partner application and accessory ecosystem, Kyocera rugged devices strive to address the needs of the construction industry.
DuraForce PRO 2 is available through AT&T, DuraForce PRO 2 with Sapphire Shield as well as DuraXV Extreme are available through Verizon. For more information on Kyocera's Total Solution for Construction visit www.kyoceramobile.com, email: BusinessSelectSupport@Kyocera.com or call 866.844.7525.
Kyocera Facebook: https://www.facebook.com/KyoceraMobile 
Kyocera LinkedIn:   https://www.linkedin.com/company/kyoceramobile/ 
Kyocera Twitter: https://twitter.com/kyoceramobile 
Kyocera Instagram: https://www.instagram.com/kyoceramobile/ 
Kyocera YouTube: https://www.youtube.com/user/kyoceramobilephones