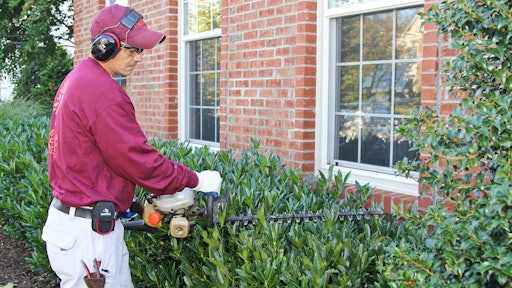 NALP/Philippe Nobile Photography
Starting and running your own business can be challenging. It can also be exciting to watch your business take off. You can turn your landscaping company into a huge success.
However, there are many aspects to running a business. Your landscaping company is much more than just cutting grass. From business decisions to strategic marketing, the success of your business depends on careful planning.
Making sure you are diligently paying attention to all aspects of your business will make it more lucrative. You'll increase your client base and grow your profits. Running your business will be satisfying as you take pride in your company. Yourgreenpal.com recently highlighted the steps on how to run a landscaping business. Below are six steps to start that process:
1. Plan Your Niche
The first step you should consider is the niche of your lawn care business. Your target demographics will help drive many of your business decisions. Everything from your location, the saturation of competition, and the climate should be considered.
Do you plan to focus on residential clients? Think about the scope of the services you will offer. You could opt to focus on mowing and weed control. You can also expand your menu to include landscaping services like mulching and planting flowers and trees.
Your preference might be to grow a clientele of commercial clients. Businesses like offices, schools, and even homeowners' associations all need lawn care of some type. Think about the specific needs of these businesses like the mowing of large green spaces and maintaining landscaping beds.
If you're in an area with cold winters, you might want to consider how your business will make money in the off-season. For this reason, many lawn care companies offer snow removal services during the cooler months. This allows for a continuous revenue stream, even when lawn care is unneeded.
You may choose any of these or a combination of them. However, it's important to find a way that your lawn care company is unique to make it stand out from the competition. Do you use all-natural products or eco-friendly electric equipment? Find a way to channel your passion into your business to make it special.
2. Set Your Budget
Once you plan your business's niche, you can begin developing a budget. You'll have to consider everything from fixed costs to variable costs. Your budget can grow as your income and client base does but being responsible early on ensures that your business can start off on the right foot.
Fixed costs are more permanent and stable, so you'll need to plan for those no matter what. Things like your website and office rent are included in this category. Any salaried employees and insurance are also part of this budget.
Variable costs tend to increase as your business does. The wages of hourly workers will obviously increase with the number of jobs you secure. The gas used to fuel your equipment and trucks is also a variable cost you'll need to plan for.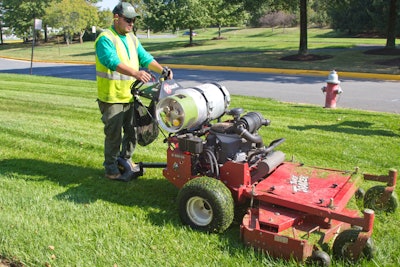 3. Purchase Equipment
One of the biggest parts of your budget will be the purchase of your equipment. As with many investments, the balance of value and quality is essential. You want quality equipment that allows you to do a great job, but you don't want to get over your head with spending.
If you are looking to keep costs low, you could look for high-quality, pre-owned equipment. This allows you to get higher grade items at a lower price. Look for options that include warranties so you know that your purchases will be protected.
Keep in mind that you'll also need vehicles to move your equipment from job to job. Think about the size of your crews and equipment when purchasing vehicles. Moving efficiently from job to job with fewer vehicles will save you money in the long term.
4. Find Great Employees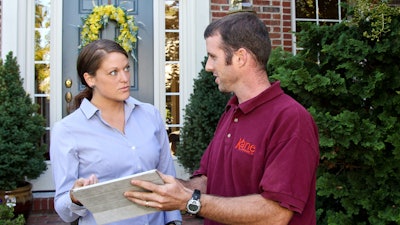 Look for great, hard-working employees. Being driven will indicate that they are likely to grow with the company and do their best work. Friendly faces and outgoing personalities will help your business provide top-notch service.
In the service industry, your product is only as good as the quality of the work performed. Look for employees that are dedicated to doing their very best at every job. Continuous training, evaluation, and motivating rewards can ensure their work is consistent and continues to improve.
Customer service is also essential in the success of a service-based business. Make sure you are treating your clients with respect and communicating effectively. Find employees whose attitudes should also reflect that and foster a culture of customer appreciation. Every interaction should be a positive one and any issues that arise should be corrected immediately.
5. Market Effectively
Marketing in a cornerstone of any business plan. Look for ways to market both effectively and efficiently. A solid marketing strategy will lead to better brand awareness and increased business.
Make sure to get your name out to your target customer base as efficiently as possible. If you are targeting a specific residential area, yard signs, mailers, and posts on online community pages can be effective. For business customers, you can even offer a discount for clients in the same complex.
Look for outside of the box ways to market to potential customers. Social media pages can be an effective way to communicate with clients. It also allows for low-cost advertising and gives you the ability to track your reach and engagement.
6. Gain Referrals and Loyalty
One of the most effective ways to grow your business is through referrals from current customers. Making sure they are completely satisfied retains their business and makes it more likely that they will suggest your business to a friend or neighbor. Creating loyal customers saves the marketing dollars it costs to gain new ones.
Businesses grow rapidly by word of mouth. Many people depend on the opinions of others when making a decision. You can even offer a discount or free service for anyone that passes new business your way to encourage referrals.
A loyalty program can ensure your customers stick around long-term. Offer discounts on packages of services or after so many paid visits. Provide them the opportunity to give you feedback and work with them to make sure your service is working the best it can to fit their needs.
Conclusion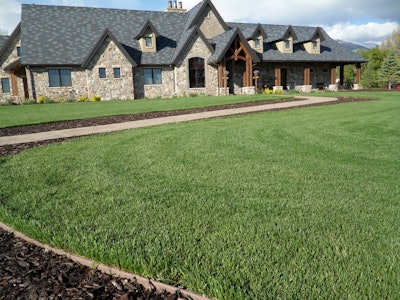 Everything from financial decisions to hiring choices has a significant impact on your business. Top-notch customer service will keep your clients happy and loyal. Combined with skillful marketing, you'll gain many new ones.
The sky's the limit to how much your lawn care business will grow. Whether you're increasing the curb appeals of local homes or creating sprawling landscapes in office complexes, your quality work won't go unnoticed. Your gain new customers and continue to help your business flourish into the future.