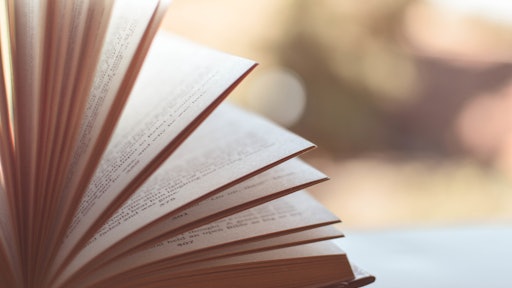 As a lawn care company owner, you're not just a boss. You're a team leader, a landscaping expert, a marketer and a customer experience manager. That's a lot to take on and it can be hard to keep up with the best ways to manage your many hats. That's why this reading list is a great starting point to making sure you and your team stay sharp.
It's My Pleasure: The Impact of Extraordinary Talent and a Compelling Culture
By Dee Ann Turner
While we wouldn't suggest you read this solely because it's about Chik-fil-A, it wouldn't be the worst mistake to make. Longtime vice president Dee Ann Turner explains the restaurant chain's culture of following defined values, and utilizing employee talent to attract and retain a huge, loyal customer base. That type of culture can apply to almost any type of company, including your own.
The Power of Habit: Why We Do What We Do in Life and Business
By Charles Duhigg
Between the covers of this perennial best-seller, the accomplished New York Times business reporter Charles Duhigg has compiled scientific research of habits and routines, and applied them to real-life examples of success. While recognizing the importance of breaking bad habits in your day-to-day life, you can learn about how applying the same knowledge to your business could make a world of difference.
Grow! Inbound Marketing System: How to Rapidly and Profitably Grow Your Service Company Online
By Donnie Shelton
Written by pest management pro and business development wiz Donnie Shelton, Grow! is a must-read for any home service company owner. Shelton explores the backbone of business growth in the 21st century: inbound marketing. This easy read is made up of a mix of approachable language, straight strategy and personal anecdotes. Shelton lays out a 10-step plan any service business owner can follow and downloadable worksheets allow readers to build their own actionable blueprint for better growth.
Making Yourself Indispensable
By Mark Samuel
We all think we're accountable in our daily lives, but true accountability takes many forms, and more than likely, you're not always hitting the mark. Mark Samuel investigates the ways we overestimate our indispensability, how to avoid it, how to recognize when we're doing it and steps we can take to make ourselves truly invaluable to those around us. Read it with your team and reap the rewards of a more proactive, positive and accountable organization.
Setting the Table: The Transforming Power of Hospitality in Business
By Danny Meyer
OK, this one is written by famed restaurateur Danny Meyer, but hear us out. In Setting the Table, Meyer shares the lessons he learned while developing what he calls "enlightened hospitality," his winning recipe (pun intended) for business success. Setting the Table is a treasure trove of innovative insights that are applicable to any business or organization, especially those that rely on customer satisfaction and high-quality service.
Jeremy Keyes is a contributing writer for Coalmarch Productions, a digital agency that partners with home service companies for their marketing and team management needs.