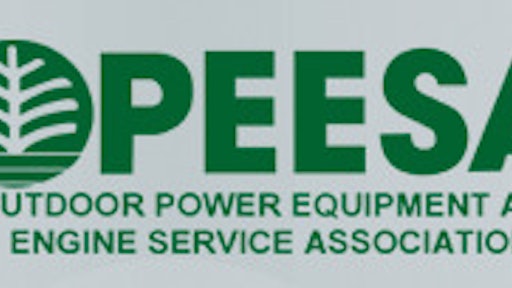 The Outdoor Power Equipment and Engine Service Association (OPEESA) consists of distributors, manufacturers and affiliate members. The affiliates are traditionally the finance companies who do the floor planning for dealers and distributors. The primary purpose of the association is to help distributors be successful in their business, and one of the ways they are successful is if their dealers do well.
Most of the distributor members have multiple lines and focus on wholegoods (engines included), and some parts and accessories. OPEESA is involved in two-step distribution as opposed to buying and selling direct to end users.
"Most of the distributors are privately held companies. We try to help by having third-party companies do reports and overviews of our distributors and provide ways they can be LEAN in how they run their businesses," says Nancy Cueroni, OPEESA executive director. "The more cost-effective a distributor can be, the better it is for all people within the channel."
Annual meeting details
As OPEESA vice president, Todd Winstead, president of distributor Tidewater Power Equipment Company in Virginia Beach, VA, worked as chair of the annual meeting St. Pete Beach, FL on March 3-6. At the meeting, Winstead became the president of the association for the coming year. The meeting is an educational event for distributors.
An industry update was provided by Tom Cromwell, president of Kohler Engines. He gave members an overview of what the industry looks like, as well as a summary of Kohler and where they see the industry going.
A Washington Update as well as education for a specific business topic were also provided. The last years' business topic held a session on succession planning while this year focused on financial reports and benchmarking.
On the second day of the meeting Herbert E. Meyer, who served during the Reagan Administration as Special Assistant to the Director of Central Intelligence and Vice Chairman of the CIA's National Intelligence Council offered a global perspective of where the U.S. sits in the world.
Additionally, Dr. Paul Nussbaum, provided an overview on the qualities of leadership and how such qualities map onto the brain and brain function. Focus was given to communication, perception of the behaviors of others and gender differences in behavior.
"We are all at our computers or in our offices every day and we don't have the time to sit and think about things that will improve our lives," says Cueroni. "That is what this is all was about."
An economist on the last day gave an economic overview focusing on where power equipment manufacturing and distribution fits in. He spoke regionally about where each state sits in the business cycle and how they should be approaching their status.
"Every year brings a little more value," says Cueroni. "We have been lucky to find speakers that resonate with our members."
Social media was a big focus this year as many members expressed confusion about how to use it. Jim Parello, director of marketing with Husqvarna, discussed the company's social media campaign. Distributors who do use twitter and other forms of social media are often using it to promote events, pricing and products for their dealers. Parello provided them with additional take-home information.
In his new role as OPEESA president, Winstead hopes to help the association grow and move forward. "I would like to continue growing our association and look for other areas of growth,' says Winstead.
Each year, to glean more information on distributor concerns, board members call every member of the association asking a series of questions about areas of concern that the board can address. How to help dealers is something that comes up each year. The weather and Obama Care were large areas of concern in 2012.
"Those are things we can't do anything about, although we can help our members with some things such as when they asked for more financial benchmarking. We found a firm and now we offer that to our members," says Cueroni.
The association continues to look for ways they can help dealers through their distributors. They are looking to do more with OPEI and the EETC going into the future.