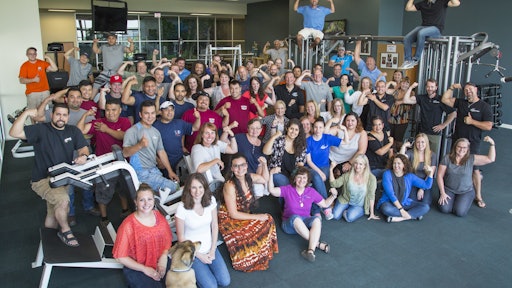 Aquascape Inc., based in St Charles, IL, is proud to announce national recognition as one of the Healthiest Companies in America by Interactive Health, a national leader known for its personalized wellness solutions. Aquascape is one of 154 companies across the country being recognized for helping employees make significant and sometimes life-saving changes to improve their health.
With the help of strategic and flexible wellness initiatives, the Healthiest Companies in America recipients have accomplished tremendous success, achieving participation rates in excess of 70 percent and a low-risk health score for their total population, based on rigorous and clinically sound health evaluations. 
"Aquascape has always been committed to the health of its employees and we're extremely excited to receive this recognition," states Greg Wittstock, founder and CEO of Aquascape Inc. "In addition to providing quality health care benefits, our company headquarters houses a 5,000 square foot fitness facility and sports courts for employees and their families to enjoy."
Interactive Health's workplace wellness programs transform companies and their employees by helping people understand how they can improve their health. Beginning with a thorough health evaluation to identify risk, individuals learn more about their health status through: rapid outreach by health coaches, connection to personal physicians and other resources, and a personalized course of action.