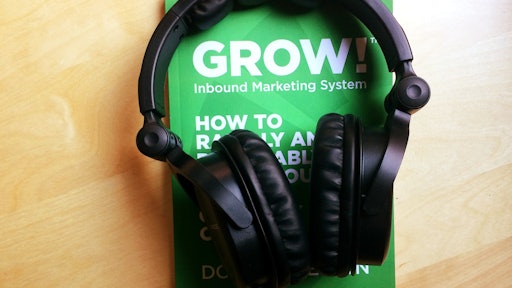 Shelton Publishing, together with Coalmarch Productions, has announced the Audible audiobook release of "Grow! Inbound Marketing System: How to Rapidly and Profitably Grow Your Service Company Online." Following on the heels of the successful paperback and e-book launch, the audiobook is narrated by Donnie Shelton, author and service business entrepreneur.
"I know these folks don't necessarily have time to sit and read through a book," said Shelton. "I wanted to record it so busy owners, managers and technicians can reap the rewards of the 'Grow! System' while they're on their service routes and lunch breaks."
The 10-step system disproves the notion that growing fast and growing profitably are mutually exclusive. Through years of trial and error, Shelton has found the right marketing format to bring qualified leads to his businesses for pennies on the traditional marketing dollar.
Skeptics need only look at Shelton's track record to become believers. Over the last decade, the pest control owner-operator created and honed an operational and marketing system that has seen his business grow from a one-man, spare bedroom business to a multi-million dollar company that serves 22 cities across the Carolinas.
Praise for "Grow!" has been high since its original December release. Readers who've implemented the system are reporting double-digit revenue gains, one going so far as to say the book is "our blueprint for growing our business online."
Grow! is available now via Audible download at https://www.amazon.com/Grow-Inbound-Marketing-System-profitably/dp/0692812369/
Donnie Shelton is the owner-operator of two service companies, including Triangle Pest Control in North Carolina, both of which he has grown from pennies to multi-million dollar enterprises over the past decade. A United States Air Force Pilot, Shelton credits the importance of checklists and systems within that role for the focus and incredible growth demonstrated within his businesses.