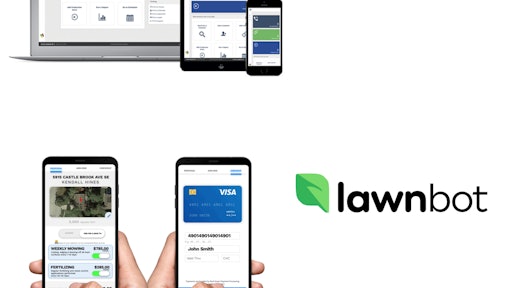 Real Green Systems recently announced their strategic integrated partnership with Grand Rapids, MI-based ServiceBot, creators of the LawnBot artificial intelligence chatbot.
LawnBot makes it seamless for consumers and companies to connect with a simple two-minute virtual conversation culminating in a closed sale and real- time integration with Real Green's Service Assistant CRM and scheduling software.  
"As we continue to scale, we are strategically partnering with technology innovators that offer best in class solutions to help our customers increase sales, streamline their processes, and provide their customers with a superior experience," said Bill Nunan, Real Green Systems President and Chief Executive Officer. "LawnBot will allow our software users to close more sales faster by engaging their potential customers online and driving them through the sales process more efficiently – from awareness straight to the purchase action -- using convenient virtual sales automation through their websites."
He said the new connectivity with LawnBot will provide tremendous value to Real Green users by significantly reducing their cost per sale and customer onboarding time, while increasing new customer service scheduling and payment efficiencies,
""We are obsessed with providing lawn and pest companies the best software to sell their services instantly online in a beautifully modern way," noted  LawnBot Chief Executive Officer Kendall Hines. "That's why we are thrilled to partner with Real Green Systems to provide a total solution that businesses of all sizes can use with ease. Service Assistant and LawnBot work together to automate every aspect of a business, from closing sales to delighting customers, by delivering great customer service and providing positive results on their properties."
Hines partnered with chief technical offier Erik Alburg to create the lawn and pest industry's first virtual sales chatbot He  owned and operated his family's lawn care franchise and knows firsthand that not only do many consumers make purchase decisions after core business hours, but they will hire the first company who can provide a competitive price.
LawnBot integrates with a company's website and pairs consumer requests for services with data from Service Assistant, including property square footage and pricing, to provide instant online service quotes. The LawnBot virtual agent can then close the sale through the chatbot.
The new integrated partnership provides a seamless experience for both the customer and the service business team using Real Green's Service Assistant software by expediting the sales process, increasing data accuracy, as well as reducing physical data entry and associated costs.