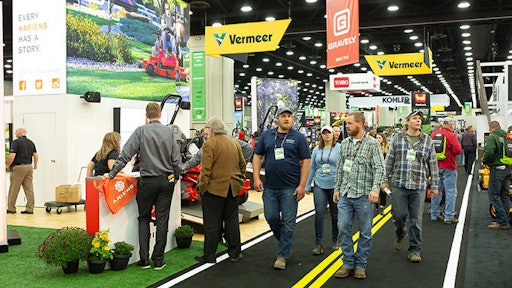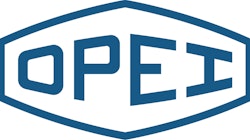 Registration is now open for GIE+EXPO 2020, which remains on schedule to for October 21-23 at the Kentucky Exposition Center in Louisville.
Online registration is available at www.gie-expo.com. Early bird registration is $20 through Sept. 10.
Given the current COVID-19 pandemic, Kris Kiser, managing partner of GIE+EXPO and Outdoor Power Equipment Institute president has assured the green industry that the show remains on schedule.
"While we continue to take prudent measures to ensure the safety and well-being of our OPEI family by working remotely and rotating through the office, and practicing social distancing, our plans for the association and GIE+EXPO are moving forward," he said. "We fully expect our nation will soon turn a critical corner in dealing with this pandemic and be back in business. In the meantime, we are actively and responsibly moving forward with plans that include a robust education program and some exciting new hands-on opportunities for both landscape professionals and dealers while keeping attendee and exhibitor safety at the forefront."
With expanded education on real-world topics such as drones, robotics and connectivity, as well as features that put attendees behind the controls, this year's show will offer a wide range of dynamic opportunities. In addition, more than 40 new exhibitors have already signed on to showcase their products.
New features will include:
Hands-on Drone Zone, a 4,000-sq-ft netted area on the show floor where attendees can fly drones with expert trainers
Technology Summit presented by the National Association of Landscape Professionals
UTV Test Track for driving and comparing the latest vehicles on real terrain
Remote Pilot Certification Course presented by the Indiana State University Aviation and Unmanned Systems Program
Expanded In-Tree Arborist Demos and Classroom Courses, including CEU opportunities
Free dealer workshops by Bob Clements International, including a roundtable discussion on Bulletproofing Your Business in a Post-COVID-19 World
Opening Keynote
This year's opening keynote, "The Secret to Being an Effective Leader," will feature retired United States Navy 4-star Admiral James Stavridis. He will provide answers and strategies to address the most pressing global affairs challenges. The keynote, included with trade show registration, is set for Wednesday, October 21, 2-3 p.m.
One-of-a-Kind
Show manager Warren Sellers says the opportunity for attendees to get behind the controls and test equipment makes GIE+EXPO a one-of-a-kind event. With a 20-acre demonstration area right outside the exhibit hall and an indoor arena with 70-foot ceilings, the Kentucky Exposition Center is the ideal location to offer unique opportunities for industry members. Free parking at the facility will again be provided during the show.
"GIE+EXPO is a family reunion for the industry, and this year, we'll need that reconnection and reinvigoration of our businesses more than ever. We look forward to seeing everyone in Louisville this fall," Kiser said.
GIE+EXPO is sponsored by OPEI, Professional Grounds Management Society (PGMS) and National Association of Landscape Professionals (NALP).
For more information and online registration for the trade show and education program: www.gie-expo.com. Other contact points: Facebook, info@GIE-EXPO.com, Twitter @GIE_EXPO, Instagram @GIE_EXPO and 800-558-8767/812-949-9200.