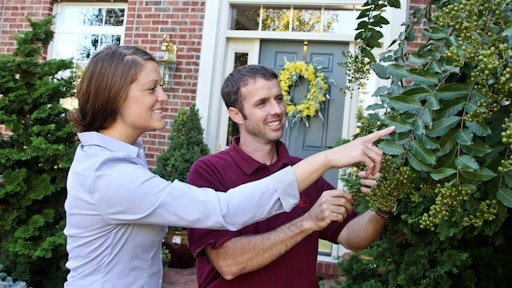 NALPL Philippe-nobile-photography

Grand Rapids-based Lawnbot recently announced it has raised $20,000 in pre-seed funding from Michigan-based Conquer Accelerator.
The company is one of 5 startups to receive funding from the Michigan State University affiliated accelerator. Lawnbot joined its first-ever Grand Rapids cohort and received mentorship remotely for 10 weeks.
Designed to support both newer and established companies, Conquer Accelerator supports selected startups by providing $20,000 in funding, access to 40+ mentors, access to follow-on funding, and other essential resources. The program is hosted and managed by Spartan Innovations, a wholly-owned subsidiary of the Michigan State University Foundation.
Launched in 2016, Conquer Accelerator has invested over $600,000 into its startups. From streetwear to AI-assisted language learning, Conquer Accelerator accepts committed entrepreneurs who are ready to take their startups to the next level.
Joining Conquer Accelerator is a big step in helping Lawnbot scale its products into the $150 billion dollar green industry. Participating in the program exposed Lawnbot co-founders Kendall Hines and Erik Alburg to all the expertise of Michigan State University's extensive network.
"Conquer Accelerator presented a significant opportunity for Lawnbot to connect with top early-stage investors and mentors while accelerating the development of the company," Hine said.
In addition to receiving up to $20,000 in seed funding, selected startups receive tailored mentorship from leaders within their respective industries, entrepreneurship training, as well as access to a network of angel and venture investors. Once companies move on from the accelerator, they become part of Red Cedar Ventures' investment portfolio where they continue to receive support and guidance.
"We have an outstanding cohort of companies, strong collaboration with the local community and the launch of the Conquer Accelerator Diversity in Entrepreneurship program," said Jeff Wesley, Red Cedar Ventures Executive Director.