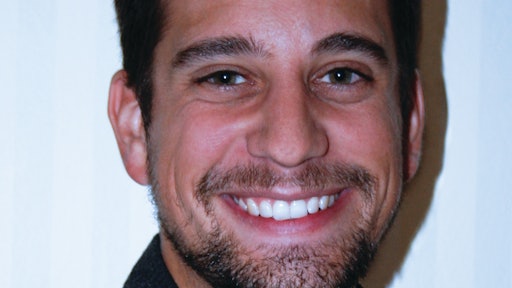 There are many different factors that lead to dealers being successful in online parts sales. It takes more than just simply putting the content up on your website and expecting the sales to follow.
Here are three questions you should ask yourself to determine the goals of your online parts sales business and how to enter into the new endeavor successfully.
Who are you selling to?
In all areas of business it is important that you know your audience. In order to successfully sell a product, you need to know the market you are after. Once you know the market you are after, you can better tailor how a product is marketed and delivered.
"The first thing I advocate when someone is thinking about selling online is to identify their target audience and what their objective is," shares Brad Smith, product manager for ARI. "Of course, everybody wants to generate more revenue, but the question is: Where do you see the greatest opportunity?"
Smith advises that you decide if you want to simply better serve your local and regional customers who are already connecting with your business. Your goal may be to offer them added convenience and extended hours through the online delivery service.
Selling to existing customers doesn't require much marketing as they are already familiar with the business. It will only require the basics in online sales which is forming a strategy for pricing, shipping and management.
Choosing to strive for a larger volume of online sales sold regionally to a new and extended customer base requires a different approach. "If you want to do a really large volume of online sales and sell nationally, there is a whole lot more marketing activity to anticipate," says Smith. "You also have to consider more aggressive pricing and shipping strategies."
Most dealers have already chosen which market they want to reach, and address it in the way they run their overall business. "If they have multiple locations and already do phone calls and mail order, as supposed to the local long-time family business where a lot of long-term relationships have formed, they are striving for volume," Smith explains. "Each target audience requires a different plan for your strategy."
Which products do you want to sell?
After you have identified your target audience, you need to decide which lines you are hoping to sell online that offer the greatest potential for your business and bottom line. Consider the amount of competition and the sales volume anticipated.
"If you are going to try and compete for Briggs & Stratton engine parts, it's important to recognize that there is a lot of opportunity but also a lot of competition," says Smith. "You are going to need to invest more in marketing and also likely sell at lower prices in order to compete. You are going to need to try and capitalize on the volume."
It all depends on the available resources of the dealership and what the business and staff can handle. It's important to ask yourself if you have the time and are willing to invest both that and money for a better chance at parts sales success.
"Alternatively, dealers may be interested in selling other parts for brands that are still strong, but not quite as ubiquitous as Briggs & Stratton," says Smith. "The volume may be lower, but so is the level of competition and the amount of marketing efforts you will need to do in order to push visibility. You can be viewed as a specialist in it as well, having serviced the line for many years."
Smith advises that a good approach is to offer a blend of both, but not all products available. Putting all of the parts you sell online doesn't offer customers the best buying experience or dealers the best opportunities.
"To have the best possible experience and the best possible investment, it's really useful to recognize those different patterns and which side you anticipate trying to market to a little bit more," Smith says. "Dealers who do recognize that and formulate their strategy accordingly tend to do a little bit better."
What are your calls to action?
Deciding what products you want to sell, and who you are planning to sell them to, is a big part of the process. The next step is turning online consumers into real-life customers. You have to be sure they can locate your site, and create a call to action that pushes them to purchase from you.
"It's just like having a brick and mortar business," says Smith. "Just because you are there, and have the parts in back, doesn't mean it's automatically going to translate into a sale. It's important to determine the way you are going to promote your site and products."
In creating your site, you can pay for the service or take advantage of free websites that enable you to upload products and information. You can ask manufacturers for assistance in populating your online storefront, by obtaining parts data and images from their sites. Once the site is built, you need to drive customers to it.
"The trick is getting them to find you online. It's no different than picking an awful place to build a beautiful dealership," says Smith. "You might have every part stocked, the most beautiful atrium and the best service people, but if the customers can't find you they won't be making a purchase."
There are multiple ways to promote an online store. Some options are paid ad clicks, your web address on all marketing materials, or search engine optimization. However you get the customer to your site, once they are there you need to develop a call to action to get them to buy from you.
"Unless you are selling something that very few other people carry, you need to compel the customer to buy from you," says Smith. "It may not always be selling the cheapest, but it can be offers like free shipping on purchases over $20."
If you don't want to offer discounts on price or shipping, speak to your strengths in service and promise quick shipment. It is important to appeal to the site visitors' desires as well as needs (the product). Doing so should prevent them from shopping any further after visiting your site and viewing the products available.
"Having the parts is good, but when other companies have them too, you want to be able to communicate what the advantage is of purchasing from you," explains Smith. "You don't have to hire full-time marketing staff, just think about what it is that you can do for customers. Every additional bit of planning done along the way helps to ensure success in the end."
Companies in this article