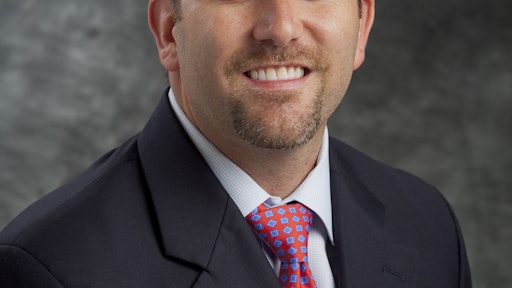 Jason Sentell, previously a Dixie Chopper territory sales manager serving customers and dealers in western North and South Carolina, has accepted the position of national sales manager, effective immediately.
Sentell brings many years of extensive sales and marketing experience to Dixie Chopper. Previously, he served as the director of sales and marketing for STEC Equipment Inc., a specialized turf equipment distribution company.
All territory sales managers and product sales demonstrators will report to Sentell.
"I am very excited about my new role at Dixie Chopper and to be a part of a company with such rich history and tradition in the turf maintenance industry," Sentell says. "With our strong and growing dealer base and support from Jacobsen and Textron, I look forward to working with our dealer network to take Dixie Chopper to the next level."
David Hunt will take over Sentell's role as territory sales manager for western North and South Carolina. Previously, Hunt served as a product sales demonstrator for Dixie Chopper supporting customers and dealers in North and South Carolina.